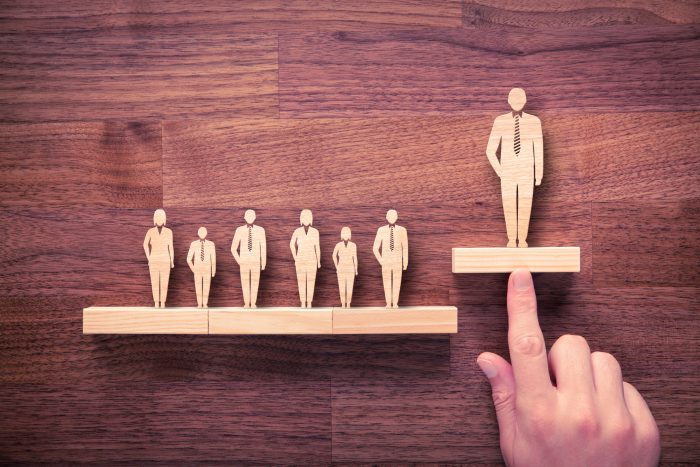 Over the years, the need to grow employees into leaders has become a topic of vociferous debate. There is sufficient research to show that leadership drives the health and effectiveness of an organisation, and transitioning personnel into leadership roles is by no means a perfected science. However, organisations have recognised that today's dynamic, fast-paced marketplace is riddled with unpredictability and the onus is often on the leaders to stand up in the face of adversity. These capabilities get traced back right to the recruitment stage where HR professionals are put under immense pressure to facilitate the recruitment of individuals who have the potential to rise to such occasions. It is more beneficial for organisations to hire someone who is the right fit and groom them for responsibility in the future rather than laterally hire someone of the same position from another organisation.
In order for HR's to effectively manage the Mission of the organisation through its employees, leadership development is crucial. This enables HR to go beyond being just a planning and administrative department and become proactive business partners playing a key role in shaping the success of the organisation.
Firstly, with all the data available, HR needs to take a long hard look at the Values of the company and establish what effective leadership means to them in the context of the organisation. This is usually standardised across departments, geographies and demographics within the organisation. This helps it trickle down all the layers of executives and becomes inspirational to all employees over time. Standardisation also ensures consistency in effective communication across all levels of the organisation. To help HR's understand this better, our psychometric tests help analyse how well employees and executives align with the broader principles of the organisation.
Another issue with leadership is that sometimes people are transitioned into these roles without being given enough resources or support to tackle the demands of the role. By accurately demarcating these deficiencies, it is possible to know what areas of expertise need to be worked on. However, to ensure such a model works, the organisation needs to go beyond skill building and focus on a long term need to build individual leadership identities in a sustainable manner. With a devout focus on reading peoples' strengths and weaknesses with pinpoint accuracy, our behavioural analyses goes a long way in supporting this initiative in organizations.
While recruitment and leadership development programs are the starting line and effective, sustainable leadership is the destination, there need to be fixed processes, policies and systems to facilitate and support this. Processes like performance appraisals and promotions play a key role in determining an individual's growth within an organisation. While some employees aren't technically sound, their IQ and EQ makes them effective motivators and communicators. Some employees who are more technically inclined tend to not excel in roles that are client facing or communication heavy. Both these employees deserve to be in varying leadership roles. We help you demarcate the effective traits of every employee to give everyone the best chance of succeeding with morale and job satisfaction.
Finally, it is essential to make the recruitment and leadership processes work in accordance with all other HR functionalities so that there is an economy of scope amongst all the departments. The leadership programs should fall in line with the company's rewards and recognitions programs, talent management strategy, and training programs. HR should look at the organisation's strategy and make sure the leadership model works in conjunction with that strategy to ensure the organisation's long-term health and success.
Finally, the organisation's leadership model should complement and add to the culture that the organisation wishes for its employees, clients, recruits and the stakeholders. In conclusion, we enable HR to successfully develop a strong leadership model, the results of which can be significant. Swayam helps organizations recruit personnel that display a high level of EQ, to enable them to lead a team in the right direction.