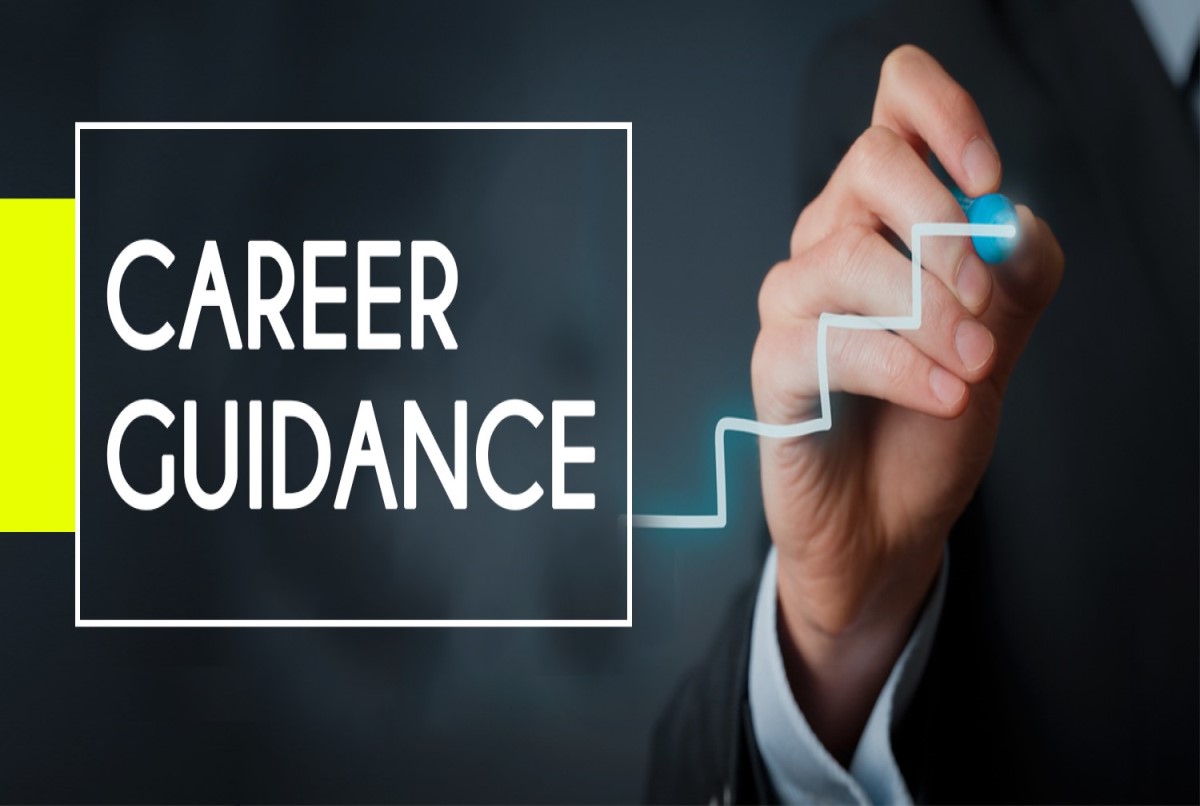 The word "guidance" originated back in the 1530s, and is defined as the process of directing conduct. Career guidance can be defined as a comprehensive, developmental program designed to assist individuals in making and implementing informed educational and occupational choices. In simple words, it is a journey on which people develop to make mature and informed decisions. It is the act of guiding or showing the way; it is the act of seeking advice. As education systems are diversifying and expanding, the creation of new jobs and opportunities are changing the way individuals make their career choices. With such changes in place, career planning has become more complex and confusing. Where formal sources of career guidance are not easily accessible, individuals tend to rely on their family and friends, leading to choices where they end up in careers in which they do not realize success.
Initially, this was thought to be a practice targeted at individuals who are pursuing higher education as well as those who are employed. But with the rapidly changing scenarios in the world of work and in education, the need for counselling and guidance has become critically important for school students too. This is because career guidance and counselling build life-long skills in making well-informed educational and occupational choices. Yes! Counselling and guidance of young students are considered to be a crucial aspect. This not only involves highlighting a student's interest areas but also addressing the need for guidance & clarity to build competencies in making choices early in a student's life.
For people who find it difficult to realize the right career meant for them; a career guide helps them sort this confusion. There are infinite career options available to choose from, and without an expert's proper guidance, one might stick to a few that his/her friends or relatives suggest. An informed career guide makes one aware about the scope of every career option in detail, which widens the horizon for the student. For people who think they are clear on their career paths and have attained enough clarity to work towards a chosen career option, career guides ensure that they achieve their goals without any distractions. We must focus on the fact that students need not be persuaded into any one particular career field. Instead, they must & always be guided towards the right direction based upon their interest areas, personalities, and aptitudes.
An advanced and trusted online assessment doesn't let one choose just between the few tried-and-tested career options. Psychometric assessments developed by researchers and psychologists ensure that career queries and problems are dealt with sincerely and backed by experience, knowledge and research. They are modern, and reveal the best-fit career matches on multiple parameters, such as interest, personality, emotional quotient, aptitude and orientation style. With such research and algorithms backed by the expertise of leading psychologists, the chances of falling into the wrong career decision trap is minimalized.
This is where Swayam comes in. Swayam is the leader in psychometric personality assessments from the Vedic perspective and our offerings explore the nuances of ancient Indian Knowledge Systems for guidelines to support and lead us, while taking any decision. Swayam provides highly accurate insights about the personalities and areas of high performance for students to equip them with enough data to make informed choices, eventually leading to higher satisfaction and success rates and minimal dropouts at college and lower attrition at the workplace. As most decisions are taken on the basis of core psychological and behavioural traits, we use these key factors to help students decide what their next steps should be, based on their career goals and proficiency levels. We help shine a light on students' strengths and help align their career choices with their dominant personality traits. This ensures that they're primed to build a career that combines the probability of success with the prospect of satisfaction.