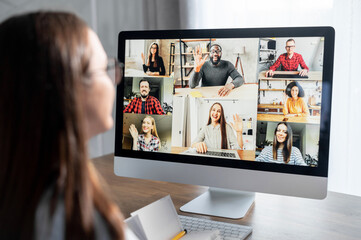 Your employees are not the same. Are you still managing them the same way?
It's been more than a year that the pandemic has led to both employers and employees attune themselves to the not-so-new remote working culture. What seemed impossible or rather unexplored before the pandemic has actually kept businesses running. From exploring new platforms to connect and co-work, companies have been trying their best to make their operations smoother and aligned with the remote world. Employees have also been juggling between managing working from home alongside battling the effects of the pandemic.
Employees after all are people first. And people are designed differently!
Hate it or love it, WFH is here to stay and it has affected each employee differently in some way or the other. However, looks like most employees across companies have adjusted pretty well to this new model. People who had a resistance to walking into the office realized how much their productivity levels have gone up while they now get to work from their space of comfort. Possibly in a messy room! Whereas the ones who were habituated to work only out of office did face some struggle initially but probably have a mini office space created at home now!
The fact is that employee adaptability has increased multifold because of WFH. Considering that most of the corporate employees are now being able to be at their hometowns but still be able to work had inculcated a zeal to do their best than ever. They're willing to extend their work hours and looking for being more actively involved in their job. With most of the cities and towns with lockdown-like restrictions, employees are learning to leverage this time by channelizing it towards their professional growth. In this scenario, the overall employee productivity is bound to increase gradually.
But the point to ponder upon is, are employers understanding and evaluating this change?
Are they prepared to utilize their resources who are choosing to be available for longer, looking to upskill themselves, and add more value to the company? If not, it is never too late to evaluate and strategize resource utilization to grow in the competitive market!
If you're an employer, wondering how can you evaluate these behavioural parameters for your employees, then customized analysis is the way forward.
At Swayam Analytics, we've designed unique assessments based on ancient Indian sciences to help organizations understand and work with their employees in a way that's a win-win for both.
Log on to https://analytics.swayam.life/ to know more!