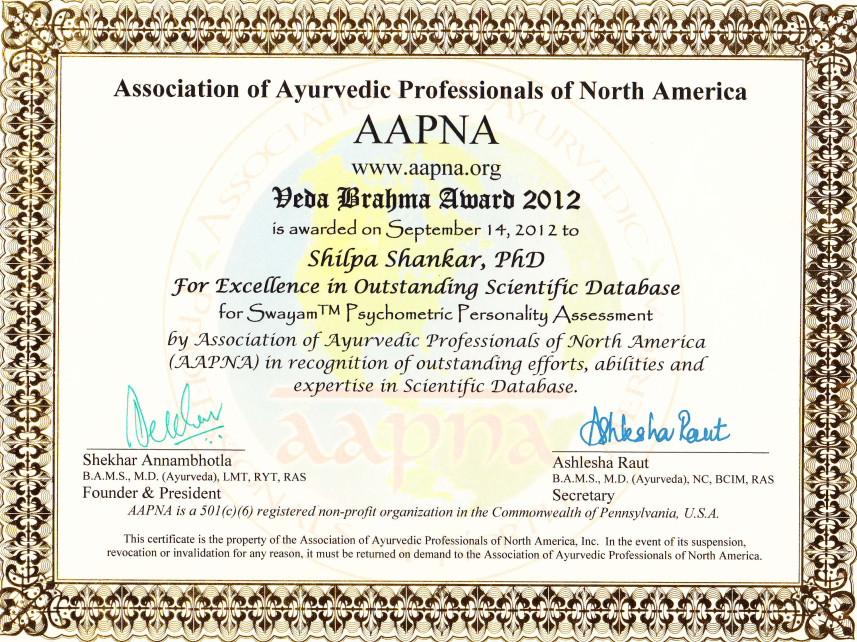 The 5-element theory-based psychometric personality assessment that we conduct at Swayam is unique for many reasons. Read on to know more about how we are different from other run-of-the-mill psychometric tests….
First is that it is different (obviously!) compared to other models that are currently used. More specifically, it is based on rich tradition of the Vedas, Upanishads, Bhagavad Gita, Samkhya, Puranas, Ayuraveda and Yoga, to name a few.
Second, it is based on "Indian Psychology". "Indian" here does not mean that it is applicable only to an Indian population or audience. "Indian" is associated with Psychology in this context as the concepts are derived from Indian philosophical thought. It is not one that is applicable only to Indians, as these concepts are being studied and implemented by scientists and researchers in Psychology in different countries across the world. The pervasiveness of Indian thought and its applicability is wide and deep.
Third, Swayam is the only personality assessment test in the world that analyzes people on their physical-physiological, psychological and ethical aspects of personality, making it truly complete. (I refuse to use the word 360o , for obvious reasons!)
Fourth, Swayam has developed these tests and statistically validated them, and established its psychometric properties like Reliability (multiple types), Validity (multiple ways), to ensure it adheres to the highest levels of professional requirements. The papers published in support of these have already been mentioned and spoken of at length in another post (How Paper Publications Add Credibility to Scientific Researches).
Fifth, the Swayam software is an "interesting marriage" of ancient psychology and modern methodology for which Dr. Shilpa Datar received the "Veda Brahma Award for Excellence in Innovation" from AAPNA, USA, in Aug. 2012, in recognition of her contribution to combining old knowledge with new technology for the benefit of society to understand people better.
Do watch this space to know more about our awards, accolades and recognitions that reiterate our passion to make a difference and contribute to this beautiful world we live in!
Visit https://analytics.swayam.life/ for more information.