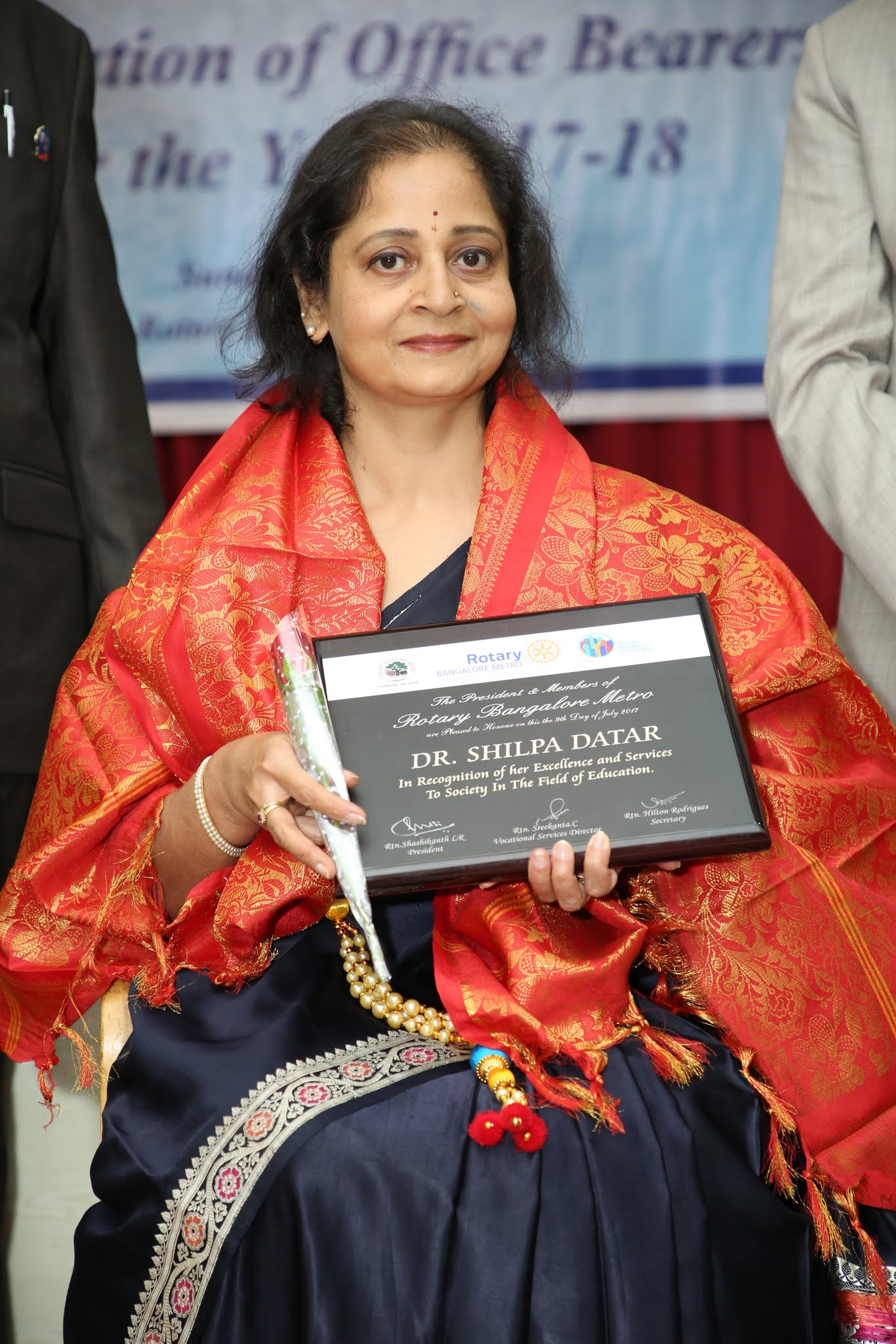 Continuing from our previous discussions about awards received for Swayam's path breaking work in the area of psychometric Personality assessment from the Vedic perspective and tradition…
One more that I am particularly humbled by is that conferred by Rotary Metro Bangalore, in July 2017: "Recognition of excellence and services to society in the field of Education" as I share this exactly four years to the day after I received it!
"Rotary is a global network of 1.2 million neighbors, friends, leaders, and problem-solvers who see a world where people unite and take action to create lasting change – across the globe, in our communities, and in ourselves." — https://www.rotary.org/en/about-rotary
This mission to commit to give back to society is what made me become a part of District 3190. I look forward to a successful stint in giving more back to society through this esteemed and world renowned organization! Both as a Rotarian as well as a Psychologist with deep insights in adolescent behaviour related to career choices, as well as one proficient in organizational behaviour and psychology from the Vedic tradition ad perspective.
Visit https://analytics.swayam.life/ for more information.