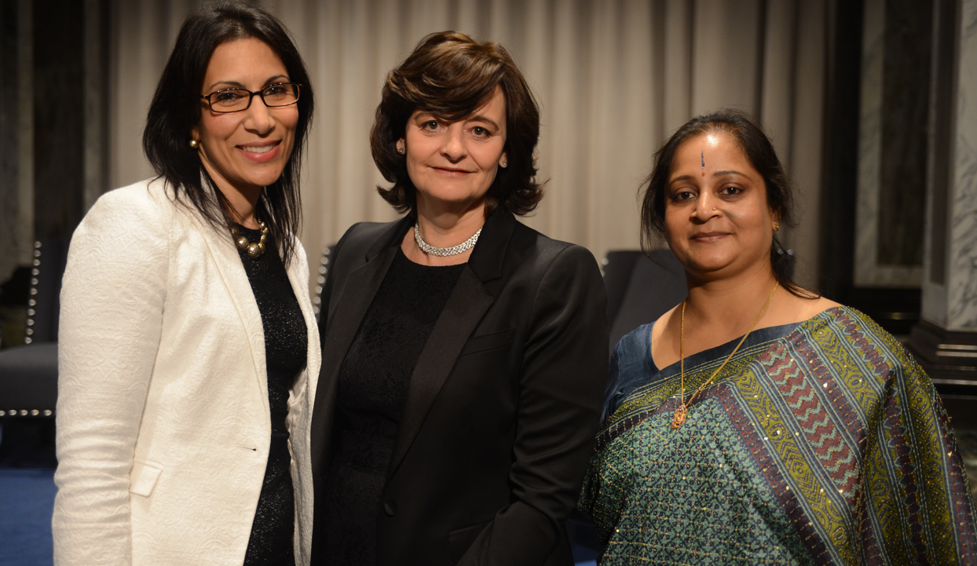 In May 2013, Dr. Shilpa Datar was invited to London by Cherie Blair Foundation for Women (CBFW) and Bank of America Merrill Lynch to talk about Swayam and women entrepreneurship in India.
Dr. Datar had been a mentee at CBFW and had been working with Ms. Priya as well as Ms. Maha El Dimachki, her mentors there.
CBFW recognized Dr. Datar's unique area of specialization, which is multi-disciplinary in nature and combines ancient Indian knowledge systems while bringing it to the world through modern technology (software). Converting her Doctoral degree from the Regional Institute of Education, Mysore and Mysore University to a business venture and not letting it go to waste to approach indigenous traditions and bring it out to the notice of the world was another area that fascinated Mrs. Cherie Blair, CBFW and BAML.
To say the trip to London was memorable would be an understatement!
Visit https://analytics.swayam.life/ for more information.