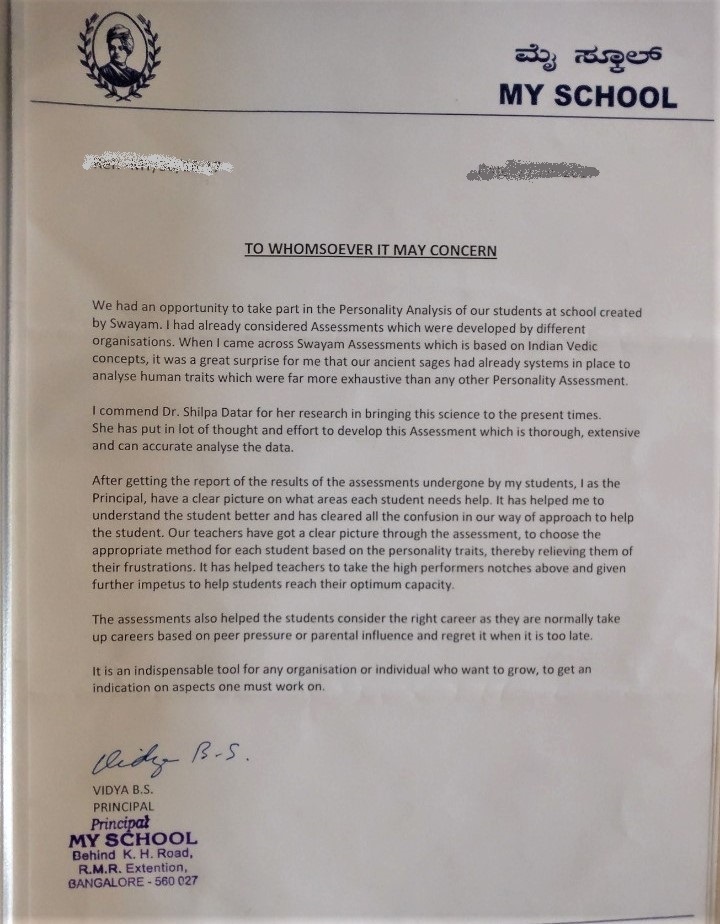 Swayam Analytics includes Swayam Assessments, which is based on the Indian Vedic Concepts.
Dr.Shilpa Datar has worked on various factors which involve the assessment of an individual, helping them understand the WHYs behind their answers.
My School, Bangalore has recognized her efforts in creating this incredible Assessment development Test, which helps the students consider the right career and cleared their confusion, helping them pick up the right path.
"The assessment has helped teachers to take the high performers notches above and given further impetus to help students reach their optimum capacity. It is an indispensable tool for any organization or individual who wants to grow, to get an indication on aspects one must work on." says Ms.Vidya, Principal, My School, Bangalore