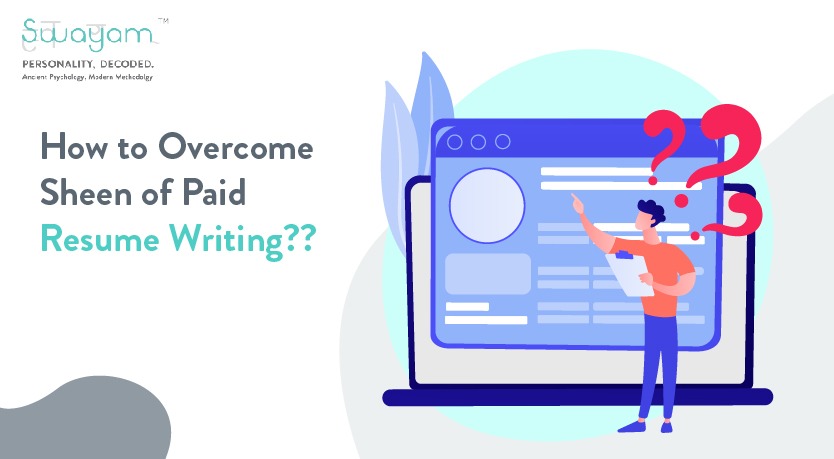 People all around the world are exaggerating their resumes with the aid of resume writers in order to go ahead of other applicants. They don't mind producing their whole CV for some amount of money. It might help save candidates' time, but in the long run, they are a huge drawback. Consequently, this will decrease the creativity and authenticity of individuals while preparing resumes.
Who are professional resume writers?
The Resume refers to a document that summarizes the facts, history, qualifications, and achievements of a job seeker. Professional resume writers are engaged to use their expertise and talents in order to enable customers to reorganize their present resumes or to help build a decent employment resume.
What are recruiters looking forward to in the candidate's profile?
In general, four factors apply to the evaluation of candidates:
1) Are they competent?
2) Are they interested?
3) Will they fit the role?
4) Are they available?
Since the majority of the CV comprises job history, only the first criteria are satisfied on a first-come, first-served basis. On the other hand, other factors give no information about the candidate's current interest in the firm, their availability for a new job, or their fit.
Why do recruiters not like and how do they avoid the polish of resume writers?
1. Con:-
Exaggeration of skills:- According to a study, 80% of resumes written by resume writers include misleading information. The writer's primary goal is to cover the resume as much as they can, which is why they added some of the candidate's additional abilities, or you can call a 'brag sheet'. When recruiters do the interview, they discover that the applicant is not proficient in the skills listed on his or her CV. As a result, the candidate develops a poor image, and recruiters are obliged to go through the bother again of searching for a new candidate for the job.
Remedy:- Recruiters/HRs can question candidates to describe their abilities. If the recruiter/HR likes the applicant, they could ask him or her to acquire a certain skill that the company requires before joining.
2. Con:-
The "Creative" resume:- Recruiters scrutinize every aspect of a resume, from font size to colour theme. A common mistake committed by resume writing agencies is to make the resume so attractive that its essential simplicity is lost.
Remedy:- HR/Recruiters can ask candidates to share their updated resumes by making them easier to understand. You can direct them to use a light colour combination and a constant font size throughout the content.
3. Con:-
Generic style CV:- Resume writers are becoming more professional by the day, and many of them are now churning out CVs, many of which read the same thing. This reduces the originality of a CV because human resources managers see carbon copy resumes on a regular basis.
Remedy:- Being a recruiter or HR professional, you can opt for possible alternatives to resumes. These alternatives include:
Ø The formal application form that everyone must fill up with the essential information.
Ø You can ask the applicants to share their LinkedIn profiles for an early review.
Ø You may double-check the real job they accomplished or are presently performing by visiting their social media page.
Ø You may assign them tasks that they will experience on the job.
Ø You can host a variety of technical tests and self-assessment questionnaires.
Wrapping up
It is quite difficult for recruiters to dig deep through a resume searching for unexplainable gaps and unreasonable career changes. Swayam is an ideal partner for recruiters since it helps them uncover resume polishing by full-time resume writers. Don't hesitate to contact us as soon as possible if you require any further information.