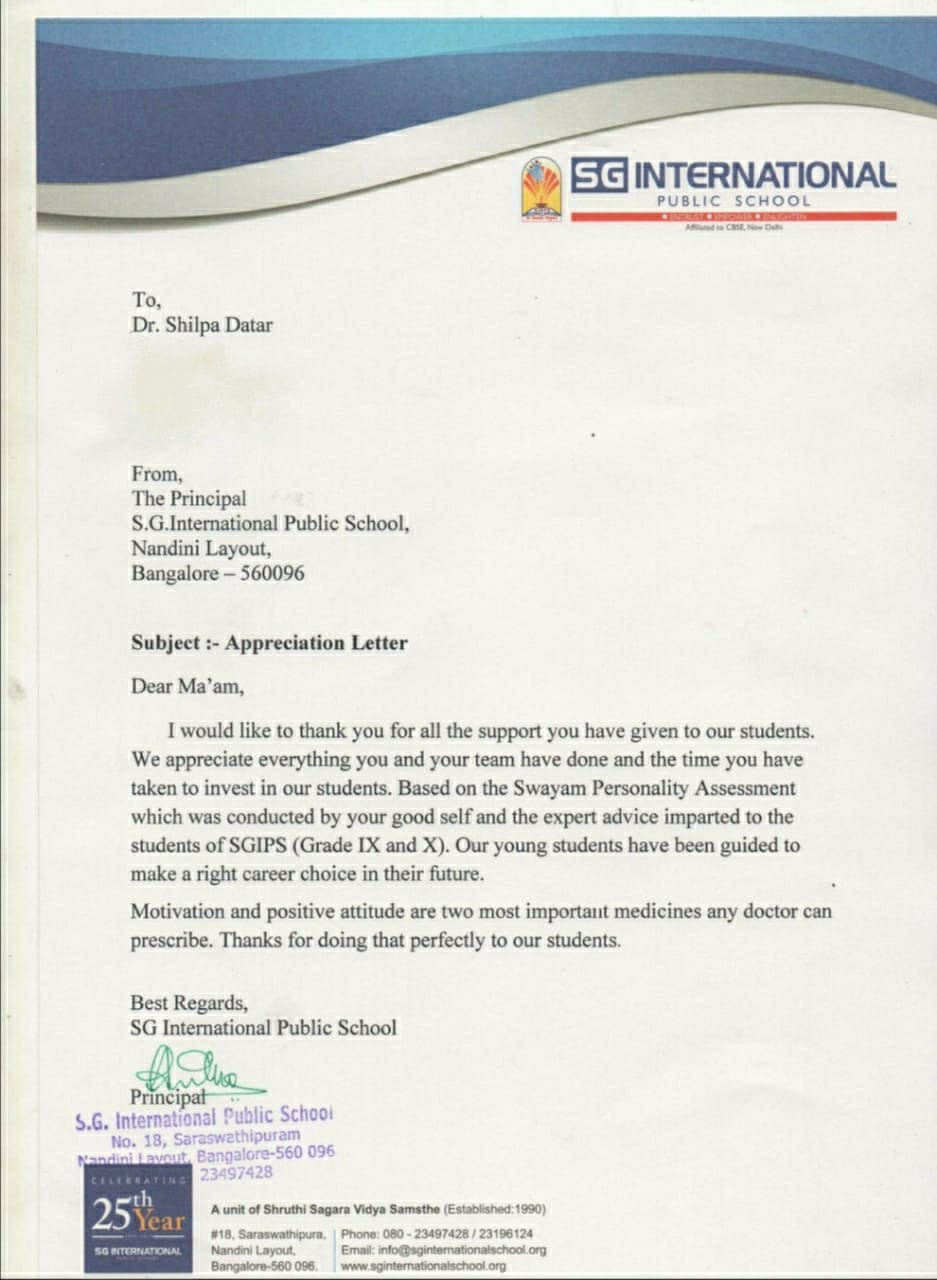 Swayam has received a Testimonial from SG International Public School, Bangalore. Bringing positivity and motivating students are the most important qualities that we always try to infuse. We believe in students choosing their own careers by themselves will fetch the right future and thus, ends being satisfied & successful.
The Swayam Personality Assessment was conducted on the students of SGIPS of Grade 9 and 10.
"Our young students have been guided to make a right career choice in the future," says the Principal of the School.