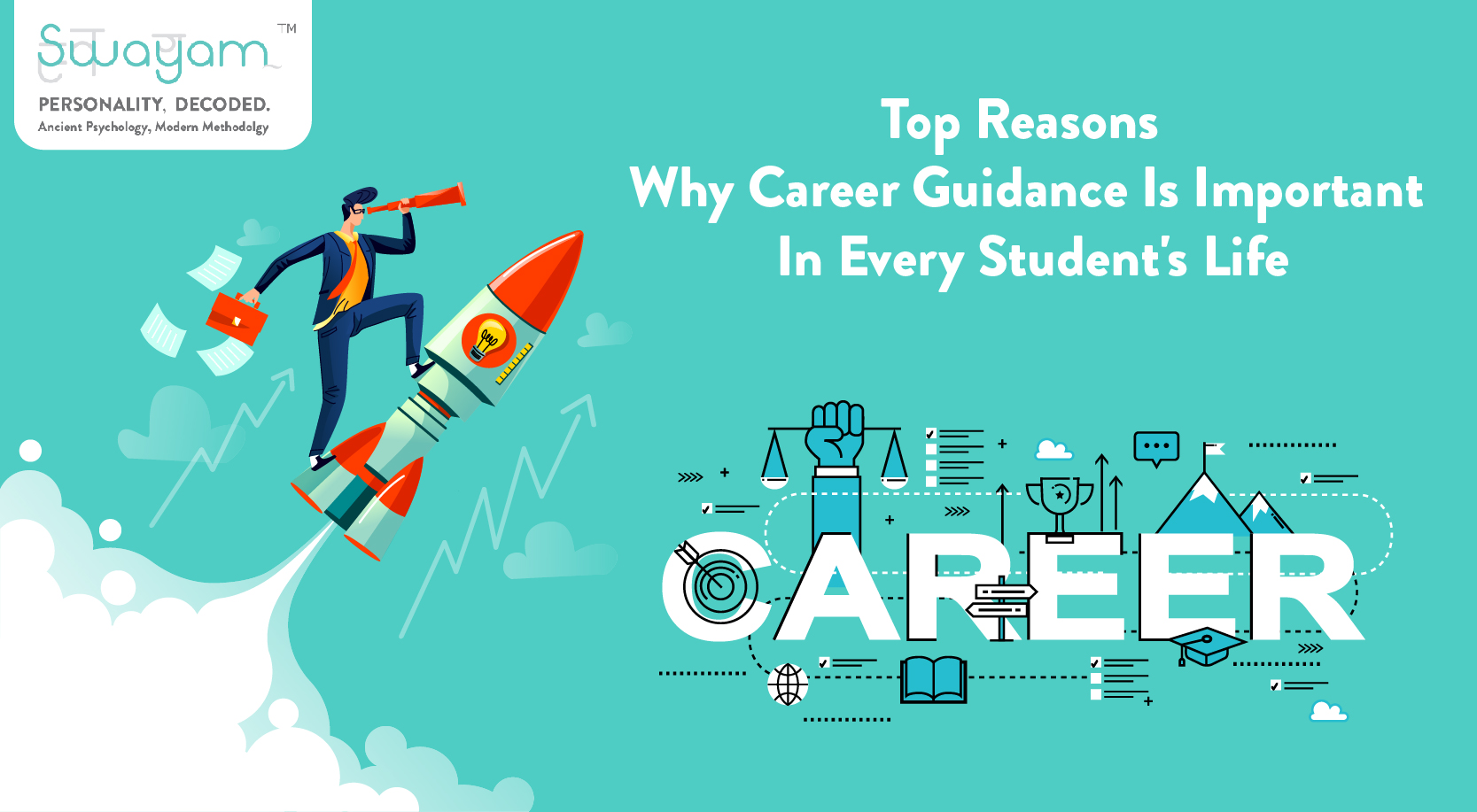 It is challenging for people to discover a suitable career; this uncertainty is helped by career guidance. There are endless job choices to select from, and without the correct counsel of an expert, you may stick to those that friends or family would encourage you to follow. A career guide informs you of the extent of each job option, which expands the student's perspective. Career guides encourage students to reach their objectives without any distractions if they feel clear about their career route and have achieved enough clarity to strive towards a chosen career alternative.
Brief description of what is career guidance?
Students and professionals being guided in choosing appropriate educational and professional choices in making career selections based on the future demands of work is career guidance.
Individuals who receive career advice from a career guidance counsellor progress with a broad awareness in life and work to a more detailed understanding of the realistic and practical job possibilities accessible to them.
Is there any need for career guidance?
The need for effective career counselling and assistance has never been more essential than it is today. The workplace is where most people spend the majority of their time. They spend more than half of their lives in the job.
As a result, getting the proper career advice at the right moment might be a life-changing decision for learners.
An important thing needs to be noted:- It is a common misconception that career counselling is only available to high school or college students. Students are not the only ones who may benefit from career guidance services. Even professionals in the workforce need job counselling and career advice. Students from the 2nd grade to working professionals can benefit from career guidance to the fullest extent.
Benefits learners will get from proper career guidance
Career counselors are the cornerstone of the educational system, assisting students in making the best career decisions possible early in their lives.
An excellent professional decision provides a good employment opportunity and helps a student live a happy and respected life.
Career planning is becoming a much more significant aspect of our life, and each decision made in this regard must be carefully considered. With so many courses, certifications, institutions, and employment possibilities accessible, students may find it challenging to choose the proper professional path.
Why is career guidance needed for an hour?
Consider job skills from a broader viewpoint:- Your interests, personality, aptitudes and talents are evaluated by career counselors using psychometric tests. In addition, your career adviser will be able to filter the most relevant job kinds based on your evaluation results.
Counselors connect with domain experts to expand their professional prospects:- A career counselor has a profile that allows them to network with a wide range of industry specialists. These groups are not a single entity, instead, they are the starting point for getting to know a more comprehensive network. Consultations with career counselors can open up new avenues and chances for you, even if you've already decided on a work location.
Final thoughts
A career may be changed at any moment, and solid career guidance and counselling can help you make an educated choice. Many job issues may be avoided by paying attention to your career path on a regular basis, and seeking expert aid during a crisis is not the best moment. A mentor should guide every phase of one's professional life.