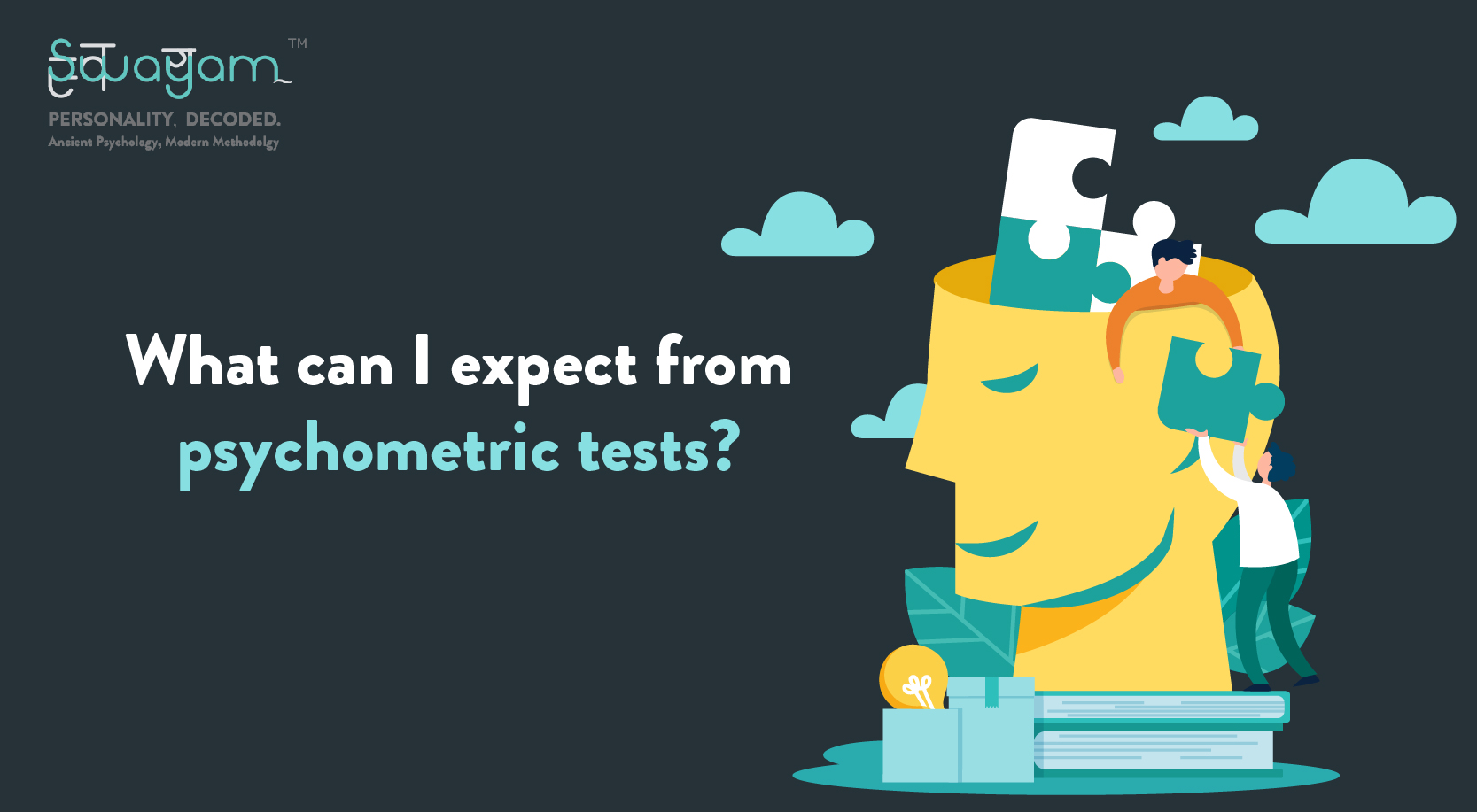 Psychometric tests are used to evaluate a person's ability by evaluating various psychological factors such as aptitude, accomplishment, personality, intellect, productivity, and so on, with each parameter representing a different type of psychometric test. All these characteristics are revealed sequentially throughout the method, which allows for detailed replies from the applicants, which may then be evaluated.
What are psychometric tests?
Candidates' suitability for a specific role is determined by their talents and personality qualities measured through psychometric testing. According to scientific principles, the tests are meant to be objective and impartial.
Recruiters or HR may perform these after screening, interviewing, and background checks have determined that an applicant has met all the basic qualifications for a post. As a result of the psychometric tests, HR has extensive information on an applicant's personality, aptitudes, and abilities, which is important for making the final hiring choice.
How are psychometric tests helping HR in selecting suitable candidates?
Employers need to acquire and keep the appropriate people in today's "battle for talent". To identify the appropriate match for your organization, unbiased psychometric tests are your most useful weapon!
A large percentage of recruiters that are serious about recruiting utilize psychometrics as part of their extensive selection procedure. Deloitte, for example, performs a preliminary screening, followed by interviews, psychometric testing, and a final interview (in addition to other HR best practices).
Easy to evaluate:- Contrary to popular belief, psychometric tests are not complicated assessments that require a degree in psychology or human behaviour to understand. It is easy to find them online, in an easy-to-understand language and with simple to read images. On the basis of clearly intelligible data, HR managers may confidently hire new employees.


Quantitative evaluation:- Unpredictability of human behavior and its influence on its reputation is one of the major issues companies confront. Psychometric tests have made it feasible to measure the return on investment (ROI) associated with individuals today. As part of the first evaluation of applicants, psychometric tests determine their eligibility for the position based on scientific and research-based data, which is objective and without biases.
A strong brand image:- The recruiting process by recruiters is typically considered satisfactory by applicants, according to research. This is because the organization utilized an objective technique to analyze the candidate's talents. As everyone is assessed on their own merits, psychometrics is a fully neutral approach to hire individuals. A good identity is determined in the marketplace, allowing the firm to become the employer of choice for most job seekers.
Psychometric tests eliminate 'Gut feeling' hiring decisions
Many HR managers have previously leaned on variables such as "gut feeling" or just a portfolio pre-screening to hire, which has resulted in poor hiring judgments, low growth, and money wasted on skills training. As well, there were instances of resume falsification.
In comparison to other traditional recruiting approaches such as unstructured interviews and resume screening, research shows that employing psychometric tests can enhance recruitment outcomes by 24%.
With the aid of psychometrics, needless expenditure would be greatly reduced. Because they remove unconscious prejudice that may creep into selection judgments, they standardize and objectify the traditional art of recruiting.
Final takeaway
Swayam has a psychometric test for recruiters, which help them to assess candidates objectively. Through our psychometric assessments, recruiters can predict the behavior and productivity of the employee. They will provide the empirical validation of the right candidate.
Our question types will not have right or incorrect responses but the thorough analysis of the candidate to predict their personality, characteristics, traits and cognitive capabilities.