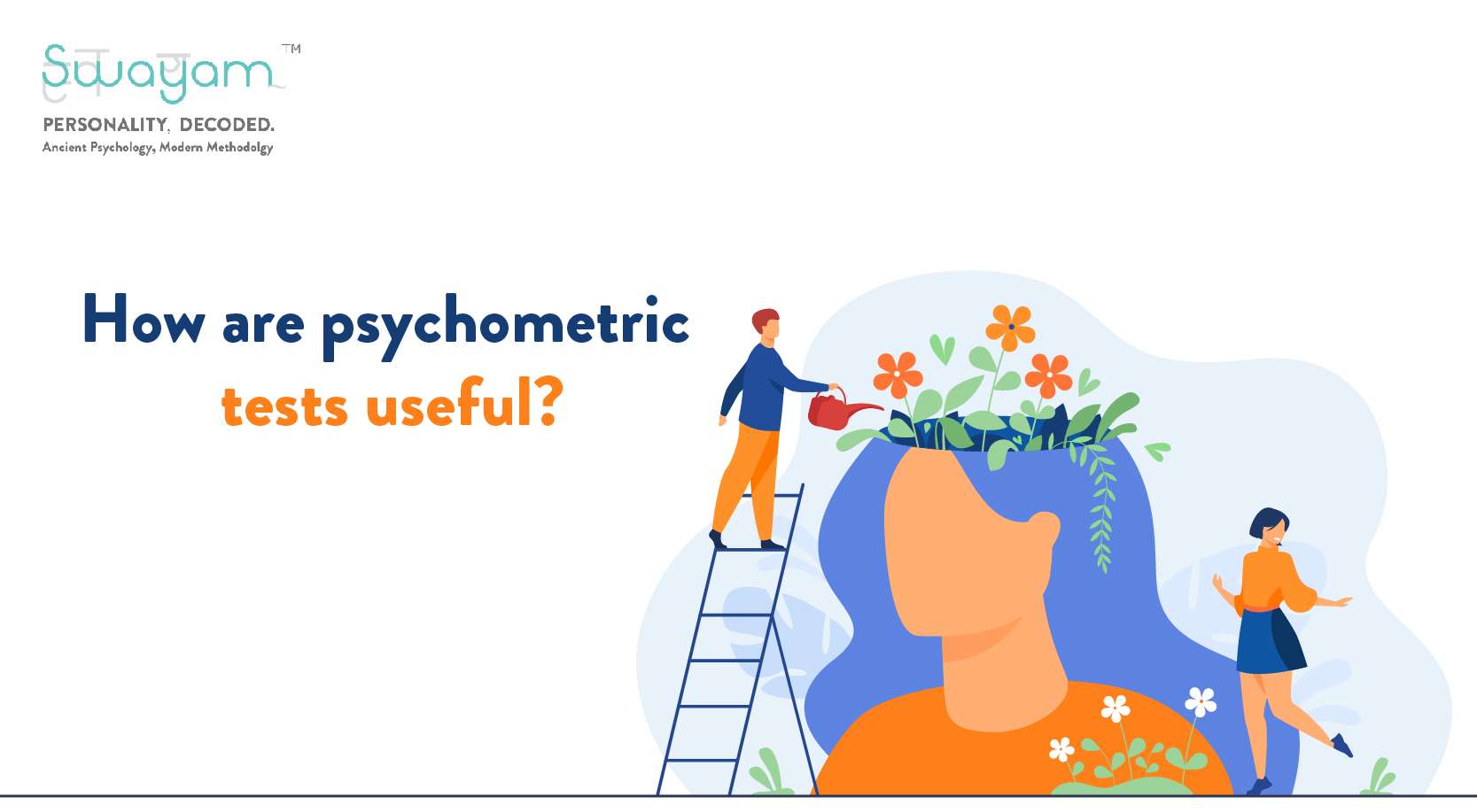 What is a psychometric test?
Combining the words "psyche", which means mind, and "meter", which means to measure, gives rise to psychometric. As the name implies, psychometric tests are tools that can be used to assess a person's psychological qualities. Psychometric exams can assess psychological qualities, such as personality characteristics, behavioural inclinations, cognitive capacities, motivation questionnaires, etc. The Verbal Ability test, Arithmetic Reasoning, Spatial Ability, Form Perception, logical tests, Clerical Reception, and other assessments are among them.
Why is the psychometric test advantageous for students?
Let's first grasp how and why psychometric tests are administered to students. The exams consist of a series of physical and mental questions designed to determine the individual's level of conditioning.
In most exams, students are tested on their capacity to study, but their mental makeup is never examined. Before making life-altering educational decisions, the tests are designed to expose a person's cognitive capacity.
Hence, psychometric tests can determine a student's suitability for a certain subject of study if they are administered correctly. While parents may want their children to pursue careers that pay more, a psychometric exam would better match their abilities to the market's demands. For students, the necessity and advantages of psychometric testing are discussed below.
How do the results of a psychometric test aid student's professional choice?
Particularly for kids in the 10th and upper grades, career preparation is crucial. Peers and other career resources will affect career planning to a degree of about 80 per cent. A student will not know what to choose from these sources. Psychometric testing is necessary for this situation. Psychometric tests are important for the following reasons:
From 8th through 12th grade, children will benefit from psychological testing. During this stage, children begin to develop new views and attitudes regarding the material they are studying and new skills and abilities.
This is a great resource for students who are unsure about which stream to follow in Class 11 and 12. Students usually choose the streams or subjects with which they are uncomfortable and end up with a failed result. Sometimes students choose their subjects due to parents preferences or peer pressure. These tests help them to show their strength and help in choosing the perfect stream for them.
Students in the 12th grade are having trouble deciding which bachelors programme to pursue. Psychometric exams for students will be conducted to help them acquire a better understanding of their abilities. Students make bad decisions in lieu of a job abroad or high package salary and land up in a major problem.
Students' mental, psychological, and emotional abilities in a given field are assessed. Tests can be taken either online or offline, depending on their preference. As a result of the students' responses, academic career advisers will determine which course is ideal. Consequently, parents will be able to pick which job path their children should pursue. A student's interests, aptitude and personality can be assessed with a psychometric test.
Why choose a psychometric test?
Psychometric Test the person and receive rapid, accurate, and unbiased findings. With such concepts and criteria in mind, they produce accurate outcomes.
Standardization: According to certain criteria and theories, psychometric tests are developed. It's not as if anyone can take any exam, nor can anyone create their test based on their comprehension of the material. According to theories, there is a pattern that must be followed. Theorems can belong to a certain set of persons, while others belong to another group. The tests must be conducted by this standardization to be accurate.
Reliability: A psychometric test must give consistent findings and be dependable to be considered valid. Psychometric testing must be reliable and unaffected by the environment.
Clarity: For a variety of reasons, Psychometric Tests are administered. If particular psychometric tests are conducted, their intended purpose and the expected outcome must be clear in advance.