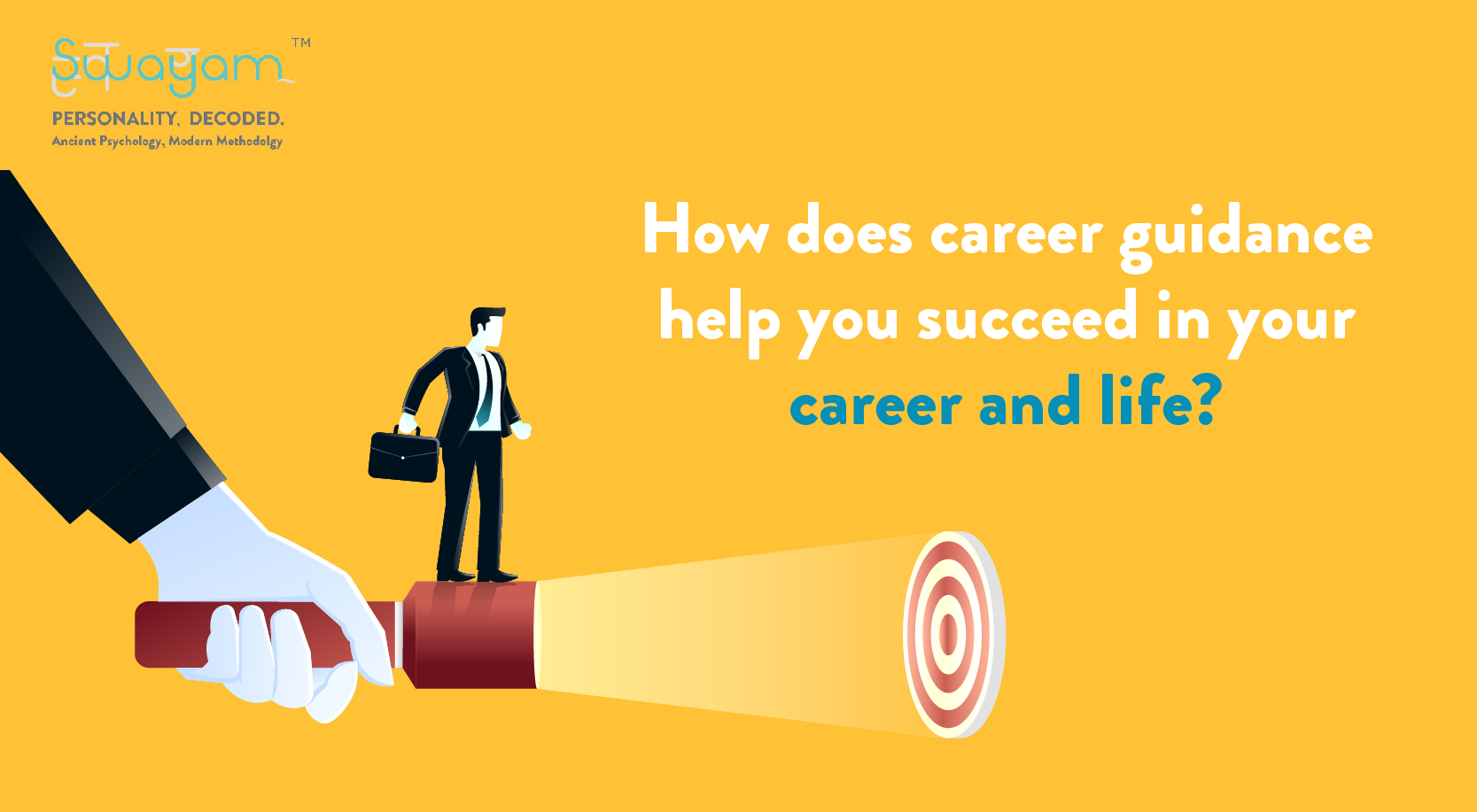 People experience numerous circumstances in their working life where they may benefit from unbiased guidance. A thorough understanding of career counselling is always beneficial to those who are in the process of choosing a professional path, considering whether or not to change careers, or who are re-entering the workforce. An excellent introductory phase is a key to laying a solid foundation.
What is career guidance?
School/college students or professionals who want career guidance are assisted in making appropriate educational and occupational options based on their work environment's future demands and career decisions. Career guidance assists individuals in the transition from an essential awareness of life. It works to a more thorough grasp of the realistic and reasonable career alternatives accessible to them.
Career guidance counsellors assist people in gaining the knowledge and expertise they need to discover job alternatives and limit them down to a single professional choice. This career choice then affects their social, economic, and emotional well-being.
What is the importance of career guidance in everyone's life?
Talent & Passions are brought to the forefront and clarifies things:
A career counsellor can help you choose the best job decision, especially if you are unsure about what is best for you. They help you realize your potential and pursue your passions so that you may achieve success and pleasure in your life and find meaning in it.
Help a candidate in the job hunt:
In the absence of job-hunting skills, what's the purpose of picking a profession? When you are looking for your first or subsequent employment, career advice also includes job search support. These last several decades have seen a dramatic shift in how we seek jobs. When it comes to job seeking, career counsellors stay on top of the latest trends.
Problem-solves holistically, such as when facing a financial crunch:
These professionals assist students and their parents cope with difficulties such as lack of resources, particularly when studying abroad. The best options in these situations are education loans and scholarships, which are well-known to experienced counsellors. As a bonus, timely career counselling helps students avoid wasting years due to prevalent misconceptions and myths about topics and professional choices.
Get Career Advice in the Middle of Your Career:
You can also obtain guidance on problems that arise later in your career, such as picking a career or gaining your first job. In addition to helping individuals develop their careers, career advice services may also assist them in dealing with workplace problems. You can get answers to your career progression inquiries from a career development specialist. They can tell you what to do to be promoted or receive a raise or even assist you in deciding whether or not to quit your current position.
Were you losing your job? Get help.
Financially and emotionally, losing your job may be traumatic. It's like losing a piece of one's identity when one loses their work. The loss of income, on the other hand, is the most tangible effect. Assistance with this life-altering transition is an integral part of career counselling. When your funds are already tight, you don't want to spend more money. Instead, you could look for free or low-cost career advice programmes. In such cases, career counsellors can help a person to choose the right path.
Keep you motivated:
When things aren't going as planned, a career guidance specialist can help you stay motivated. Even though it will be tough for you to retrain, your counsellor will urge you not to give up, whether you are trapped in an unproductive job search campaign or having difficulties deciding to leave one career behind and pursue another. They can offer you a realistic view of what to anticipate, inform you whether you're making a good decision, and encourage you when you're ready to give up on your goals and dreams altogether.