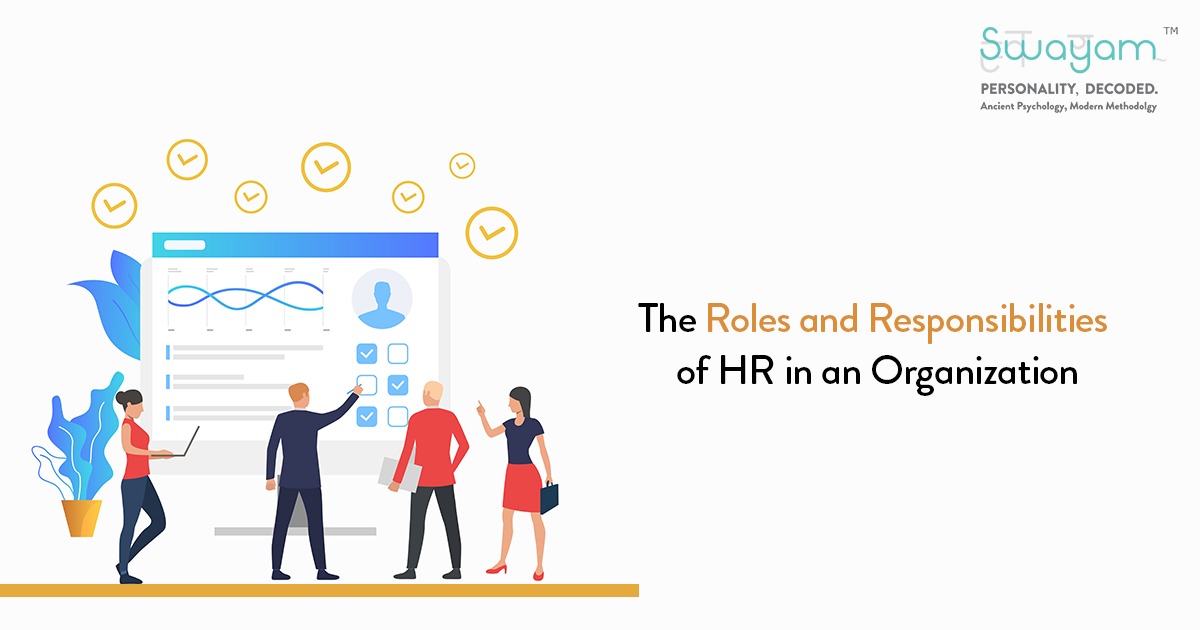 HR might be the most confusing department in your whole organization—everyone knows they're important, but very few employees know why.
The title human resource refers to the personnel or workforce within an organization responsible to achieve the goals and objectives of the organization. Human resource is the key factor without which other factors of production cannot function properly in the organization. Human Resource Department in an organization is a department with screening, recruiting, training job applicants and administers employee-benefit programs.
Here are some of the responsibilities of HR in an organization.
Recruit candidates
HR is needed to understand the requirements of the organization and make sure these requirements are fulfilled when recruiting for new positions. They need to analyze the market, consult stakeholders, and manage budgets. Once the role is advertised, research needs to be done and make sure that the right candidates are recruited. The HR personnel need to have a strong understanding of the multiple roles within an organization, the qualifications required to fill specific roles, and an idea of the type of person best suited to these roles.
Provide Career Assistance to Employees
Human resource leaders conduct staff member evaluations at various time intervals. HR professionals take an active role in helping employees develop their careers. Modern human resource specialists help employees identify areas for improvement and develop action steps. This helps organizations achieve a marked advantage in choosing future roles and meeting forthcoming market demands.
Staff training and development
Most organizations will have dedicated training for employees, from new employee induction training to providing leadership training to promoted staff members. A key feature of an HR department is to facilitate workplace training, to make sure adequate training is being provided but also to encourage the development of employees through relevant training courses. Promoting employee development can play an important role in staff engagement and is a vital part of how a successful organization operates.
Maintain records of employees and updating policies
Maintaining the records of an employee by HR is mandated by law. These records help organizations identify skill gaps to help with the hiring process and comply with regulations. They also contain emergency contacts and personal details for each employee. Policies need to be updated or examined every year as the organization changes. It is the responsibility of HR to make updates to policies and to recommend changes to policies when they are no longer suitable to the company.
Promoting Workplace Safety
Developing a safe workplace comes under the domain of the HR department. The HR team is accountable for ensuring an organization complies with health and protection legislation, employee safety instruction is kept up to date and that workplace safety documents are maintained. Promoting workplace safety is a vital task in any organization. HR is the central authority within a company that handles compliance. They are responsible for educating employees on policies, handling complaints and violations and including the punishments for violations.
Serve as an Advocate for Employees
HR executives play an integral part in the success of organizations while fulfilling their roles as advocates of employees. In this regard, human resource professionals are committed to building a work environment where employees feel satisfied and motivated.
Bottom line
HR professionals monitor organizational activities to ensure the success of various initiatives.
The human resources department heavily contributes to a company's culture: If HR is toxic, employees will be discouraged and less likely to consult HR for help, either with career-related issues or personal ones.
They contribute to businesses by managing the most important asset of an organization, and as the people who complete the daily tasks that result in productive outcomes. Their work helps in the global success of their organization.