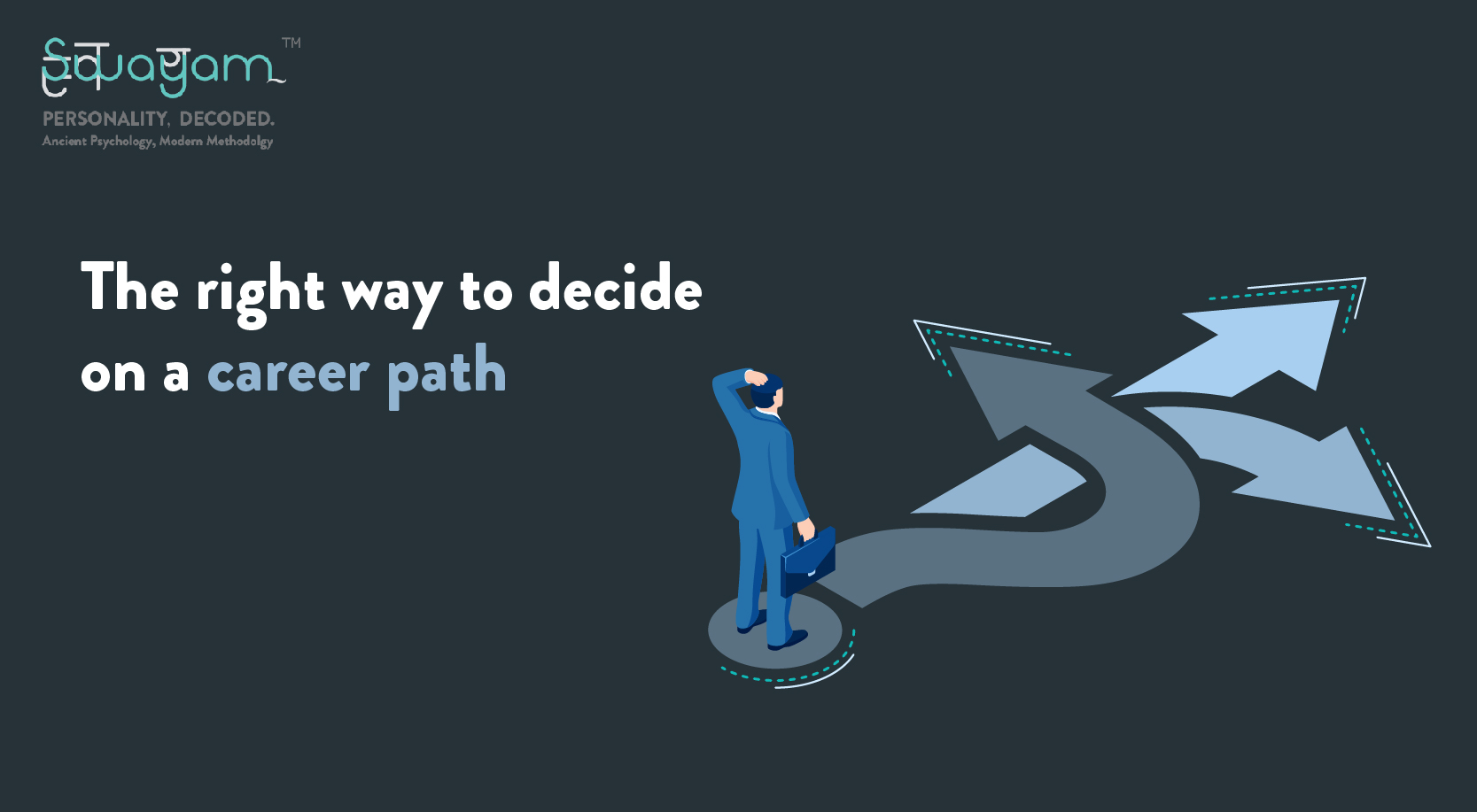 There are so many options out there. How can you choose a career path that's right for your skills and interests? A career you can enjoy and do well in? Print out and keep this list of ways to pick your top career choices – and take some time to go through it.
A career is a way of earning a living, a profession, or work that may necessitate specific levels of education or training. It is a long-term job, professional advancement, a vocation or occupation into which a person enters and earns a living. For example, you could work in education, law, music, engineering, or medicine.
What is the point of pursuing a career?
• In other words, it meets the needs and adds value to life in society.
• There are numerous unmet needs in our environment. You may need to choose a job that is right for you to get to know them and meet them.
FACTORS AFFECTING CAREER CHOICES
There are certain characteristics to evaluate while choosing one like based on:
• Interests
• Skills
• Aptitudes
• People Skills
• Experience
• Family
• Traditions
• Personality
• Life Goals and Work Values
Take the best career personality tests to find out more about your personal qualities and strengths. Also known as career aptitude tests or self-assessment tests, we can help you make career choices based on your personal traits or qualities.
WHERE CAN ONE GET HELP IN MAKING THE RIGHT CAREER DECISION:
• Counselling centre for career opportunities
• Renowned faculties of universities and colleges
• Senior students
• Student Groups
• Placement Assistance Cell
What to Look for When Making a Career Decision?
• Major career field target
• Preferred type of work
• Income requirements
• Geographical constraints
• Industry preferences
• Stress level
• Surrounding work environment
• WFH or WF-office based jobs
• Amount of independence
• The surrounding people.
• Physical requirements
• Local/national/international organization
• Benefits and perks
• Opportunities for advancement
• A good higher authority
• Training
• Industry outlook
• Firm reputation
How to decide the right career?
Once you've had a good think about your skills and interests, make a list of all the careers you think could be a good match. Remember, there are lots more careers that could be a good match that you haven't thought of yet!
1) Choose more than one career choice:
✓ In your first year of college, it's a good idea to consider multiple careers rather than just one.
✓ About 60% of students change significantly when they go to college.
✓Proficiency in more than one area is a huge reward. Doctoral students change jobs an average of seven times in their lifetime.
✓ Further check its usability for developing a wide range of general skills, especially those related to communication.
2) Networking
✓ Learn more about job opportunities from people you know.
✓ Networking allows you to meet people who can answer questions about a particular job or company.
✓ Websites like Linkedin.com have a growing number of experts. Some experts also use Facebook to connect with other experts in their fields and find candidates.
3) Evaluate your skills
✓ACADEMIC STRENGTHS
• Reading, Writing, Speaking and Listening
• Math
• Creative Thinking
• PROBLEM SOLVING AND DECISION MAKING
✓ PERSONAL QUALITIES
• Self Esteem, Self-Management.
• Responsibility
✓MANAGEMENT SKILLS
• Social Negotiation
• Leadership
• Teamwork
4) Seek the advice of a professional career advisor.
✓ A college career counsellor is a qualified professional who can help you.
✓ Analyze the benefits and drawbacks.
✓ Evaluate your values ​​and goals
✓ Decide what kind of work you want to do.
✓ They won't tell you what to do. Instead, it helps you identify factors that can lead to successful and interesting career choices.
5) Obtain experiences
✓Undergo Voluntary Training
✓ Join a minor post in Collaboration Project
✓ Explore the workplace
✓ Participate in project/competition.
✓ Research work
✓ Undergo training at work
✓ Enrol in apprenticeships
If you've assessed your strengths, skills and interests, you should have a list of careers to think about. It's useful to have a long list, with at least ten career choices because there is no such thing as just one dream career. Lots of careers could be a great match for you.
Have you got some 'dream careers' high on your list already? Use those top choices to expand your careers list.
What not to do!?
• Make selections based solely on economic considerations.
• Choose based on peer or parental pressure
• Choose options where you have all your passion and interest in.
The job itself is never good or bad. It's solely your career and its importance and what you can do with your chosen career is to be decided by you. A well-chosen career includes talent, interest, passion, and high-paying jobs, but it shouldn't be all about money in the first place. At last making, the perfect choices don't end the search but striving to work hard for the goal and putting in all optimum efforts to achieve it makes a great career choice.