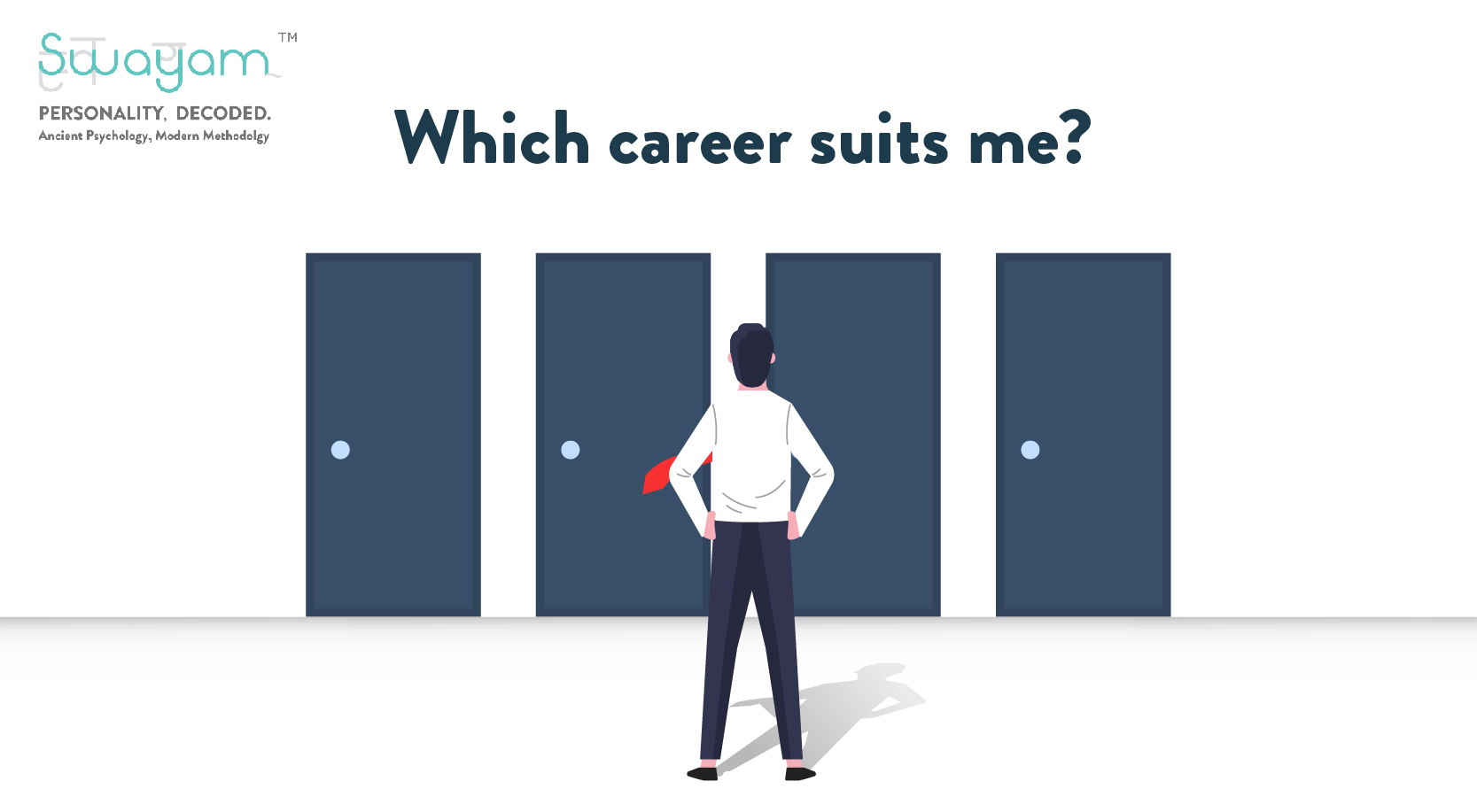 Choosing the right career path can be difficult and time-consuming, or selecting other options after failing in a specific choice can be challenging. Simply sitting down and taking a self-assessment career test based on your skills, interests, and business style is one way to go about it. Comparing them with the type of business or career that interests you could reveal some previously unknown options and ideas.
Additionally, it may highlight areas that need to be improved to achieve the desired career.
Whether you are starting a new job or changing your current position, you are full of uncertainty and anxiety. "Where do you want to go?" Almost everyone has to deal with this dilemma at some point in their lives. But with proper guidance and research, you can make the right career decisions. Choose a career based on your skills and capabilities, taking into account the following factors:
1) Explore and understand yourself first:
To be successful, you must first understand your personality traits, strengths and weaknesses, interests, and other significant factors. The most important thing to remember is that you must know yourself. Investigate the areas where you excel. If you enjoy painting, you should consider a career in the visual arts. Determine the next step based on a comprehensive list of your strengths. Consult your family or friends to help you choose the single most powerful skill.
2) Find out what your personality is:
Do you know what the Myers-Briggs personality test is all about? Filling out a self-reflection questionnaire like the above can help you find out what kind of personality you are. A personality test like this, or the Big Five personality test, can help you gather information about your personality and make informed decisions about what work environment is perfect for your personality.
3) Consider a career evaluation:
Is your career choice a mystery to you? If you can't make a decision, take a career test. Many of these are available for free on the Internet, so you can quickly identify your skills and strengths by answering a series of questions over a while. Your strengths and weaknesses are assessed, and career recommendations are provided based on your skills.
4) Consider the opinions of experts:
The right career can be found by talking to people who have expertise in a particular field. Discuss your passion and aspirations with industry experts. Gather information from your contacts on different industries and job roles. There are many ways to connect with experienced professionals and gain valuable insight into your career path.
5) Join an internship program
A summer internship gives you an idea of the company's work culture and job responsibilities you're interning at. Collaboration and teamwork provide an excellent opportunity to learn from experienced individuals. By giving you the chance to work with different people, internships lay the foundation for your career. Depending on your performance and interest, you may also land a full-time position. Build up your professional network, which will prove helpful in the future. Internships are a great way to build up your resume, especially during the hiring season.
CONCLUSION
This process may seem long and tedious, but many people find that it helps determine what it takes to start a new career. None other than you can answer that question best. Choosing the best career choice will not be supported by blaming ourselves, society, or the economy. It could, however, assist you in deciding on some sort.
The trick is to determine if you are the type of person who aspires to achieve success beyond their wildest dreams rather than settling for a life of monotony regularly. Then just asking, "What career best suits me?" Won't be enough! Start working as we achieve success when we finally begin to believe in ourselves and achieve the desired success.