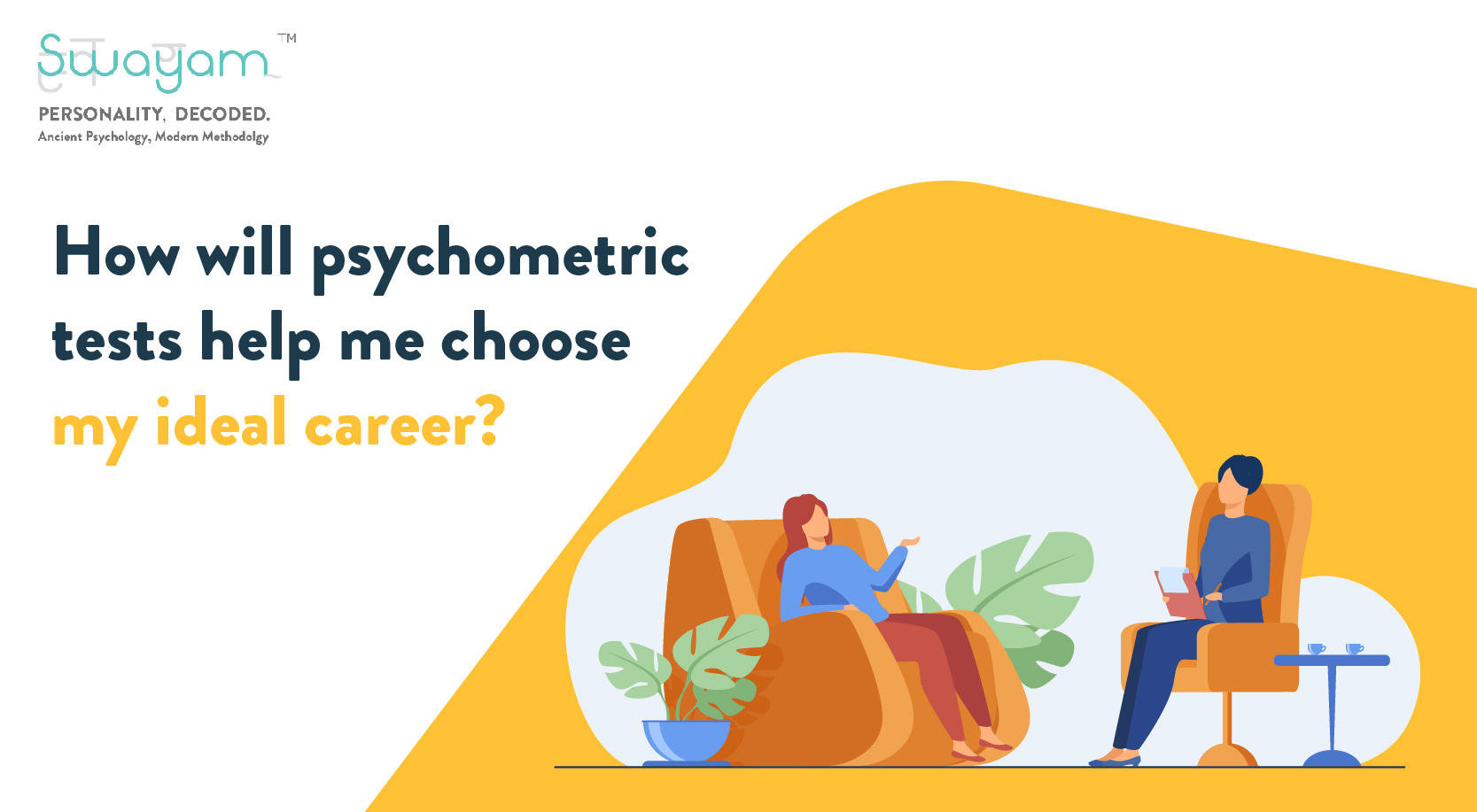 INTRODUCTION
Attributes such as height, weight, and strength are relatively easy to measure. These are all objectively measured physical and observable features. But what about factors that are difficult to quantify? Personality, intelligence, attitudes, and beliefs are all essential qualities that must be measured and evaluated. Psychometric tests are a way to gather this information. The purpose of this article is to explain what psychometric tests are, what they measure, and how they can help you advance your career.
Psychometric Tests: What Are They and How Do They Work?
Personality profiles, reasoning tests, motivation questionnaires, and ability assessments are all examples of psychometric tests. These tests attempt to provide objective data for measurements that are otherwise subjective. For instance, if you want to figure out your strengths or collect observations about yourself. You can make a more objective and impartial decision by using a psychometric test.
What Can Psychometric Tests Tell You
Interests, personality, and aptitude can all be measured using psychometric tests.
Your motivation, values, and opinions concerning your interests are calculated using these tests.
Personality tests assess how you differ in your working styles and how you interact with your surroundings and other people.
Aptitude tests are used to evaluate how you differ in your ability to perform or complete various tasks.
General benefits of psychometric tests:
Psychometric tests can help to assess employee and career-related assessments objectively.
This test will also save you a lot of time.
Generally easy to use.
Psychological tests are also easy to calculate, so results are presented quickly and consistently.
Most of these tests can be done using software, and some can also be done online.
It also gives you a time advantage and saves money compared to other methods.
You can take the exam anywhere, and the results are always accurate.
HOW WILL PSYCHOMETRIC TESTS HELP TO CHOOSE BRIGHT CAREER?
Psychometric tests can assist you in determining the most effective ways to improve your current abilities and performance. It also takes aptitude and skills tests to see how capable you're of completing specific tasks.
Psychometric tests can assist you in identifying values and interests that are critical to overall career success.
Interest surveys like Holland's Codes and Schein's Career Anchors are also used psychometric tests to consider those just starting in their careers or looking for the right career path.
Learning Style tests based on learning questionnaires help in content analysis to discover the consistent factors in the questionnaire. As a result of this analysis, you can know how you prefer to study, concentrate and learn. Whether you're learning preferences are for immediate environment, emotionality, sociological needs, and physical needs.
Multiple intelligence parameter helps to discover whether you possess any of the following like the intelligence measured like logical, spatial, linguistic, naturalist, existential, kinaesthetic, interpersonal, intrapersonal, musical and emotional intelligence.
Ideal Career Tests will helps you find your best career fit based on motivators, aptitude, interests, and personality. Further, it also tells being a student what can be your top 3 careers after that.
This test can provide unparalleled insight into character and abilities, among other factors.
However, this needs review. It is a crucial component, not the only component, of your student orientation system. It's certainly not like your superpower is exposed as those of Avengers, but it can be used as one of your chances for your better future ahead.
CONCLUSION

As you complete these psychometric tests, you will learn about your individuality. This uniqueness will explain and guide you through a variety of options for what you want to study. Then it will explain how that study will assist you in obtaining a job in the field of your choice. Furthermore, you continue to progress and build a successful career in it. This understanding of your distinguishing feature will open all the doors in your life as a student and professional, helping create a successful career ahead.