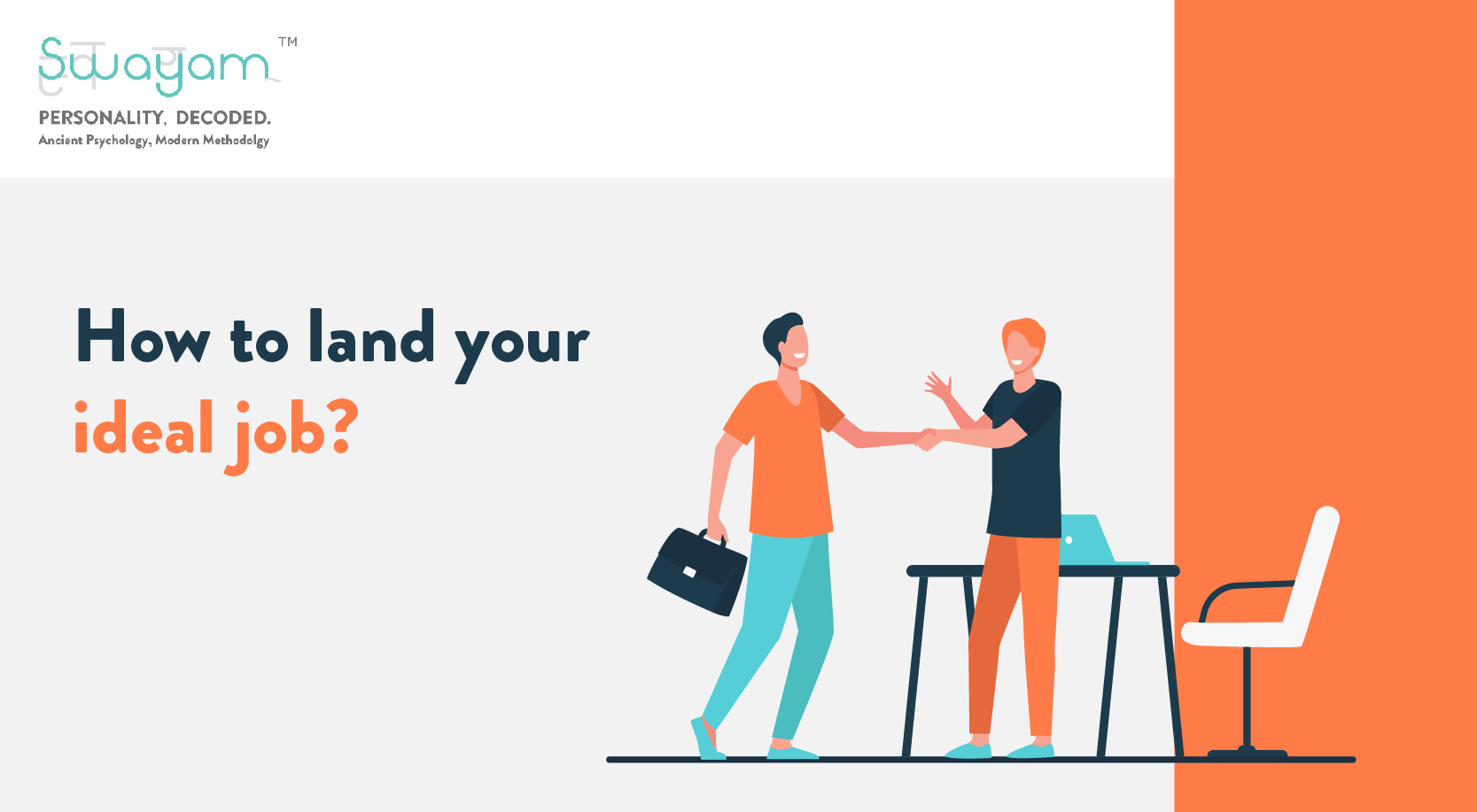 Introduction
Landing on an ideal job requires a lot of self-awareness, patience, and creativity. To find it, you must first evaluate your abilities and interrogate yourself. What do you find most rewarding as an employee? List all the works you are interested in for the job you want to do. What kind of situation, working environment, working hours, and salary do you aim for? It is your dream, so be as specific as possible. So, let's take a look over some of the few key points:
1. IDENTIFY YOUR STRENGTHS AND WEAKNESSES.
As a first step in the job search process, many people look at the job titles that best match their career goals. Many experts recommend instead that job seekers look at the required skills rather than a position.
2. MAKE THE BEST USE OF ONLINE RESOURCES AND COMPANY WEBSITES
Finding a job today involves much more than asking a friend or looking for an opening in the newspaper, thanks to the internet. Job openings on job search platforms can help you find them better. Rather than searching for a specific position, use these sites to find "similar jobs" or suggested posts that may interest you in enhancing your skills in a better way.
3. FIND THE BEST OPTIONS BY NARROWING YOUR SEARCH
Applying to every position you come across is just a waste of time. Instead, narrow down your search and only apply to the jobs that sound like they'd be a good fit for your skills and goals. Do some background research on the company to understand its values and why employees like or dislike working there. Find someone with experience at the company in your network who can share their insight on working there.
4. BOOKMARK THE BEST JOB POSTINGS FOR FUTURE REFERENCE.
It's still a good idea to copy and paste or print the job listing for future reference, even after submitting your application. Experts say saving a job description can help you prepare for an interview to review the necessary qualifications.
5. LEARN CUSTOMIZATION OF THE RESUME.
When applying for jobs within the same industry, it's essential to tailor your resume to each position. That's an advantage over the thousands of resumes hiring managers do expect.
6. DON'T REHASH YOUR RESUME IN YOUR COVER LETTER.
Cover letters aren't meant to be used as a second version of your resume. This information should instead be used to give hiring managers a better understanding of the applicant and why they are a good fit for the position and company. A call to action, such as "I am looking forward to connecting to discuss next steps," will let the employer know how serious you are about the job.
7. PREPARE YOURSELF FOR THE JOB INTERVIEW
Job seekers should do the following things before going to an interview. Just prepare very well about the interviewer and the company as preparation is the rising ladder to perfect performance.
8. NEVER BE AFRAID TO ASK QUESTIONS
Prepare not only for the interview but also for what you want to know from your interviewer. If you don't ask questions, you may seem unintentional or uninterested.
9. MAIL A THANK-YOU NOTE
After the interview, a thank you note is a great way to show your appreciation for the hiring manager's time. When composing this note, it is recommended to double-check for grammatical errors and spelling errors before sending it.
10. REFRAIN FROM ACCEPTING A JOB ON THE SPOT
It is advisable that if you are offered a position, you should thank the employer for the opportunity and confirm when you shall accept the job. Use the time to carefully consider if the offer is right for you and whether or not to negotiate your salary rather than responding right away.
CONCLUSION
Every step of life is an opportunity to learn. However, if you start taking the proper steps now, you will be working at your dream job one day. To get there, follow our excellent strategies above.