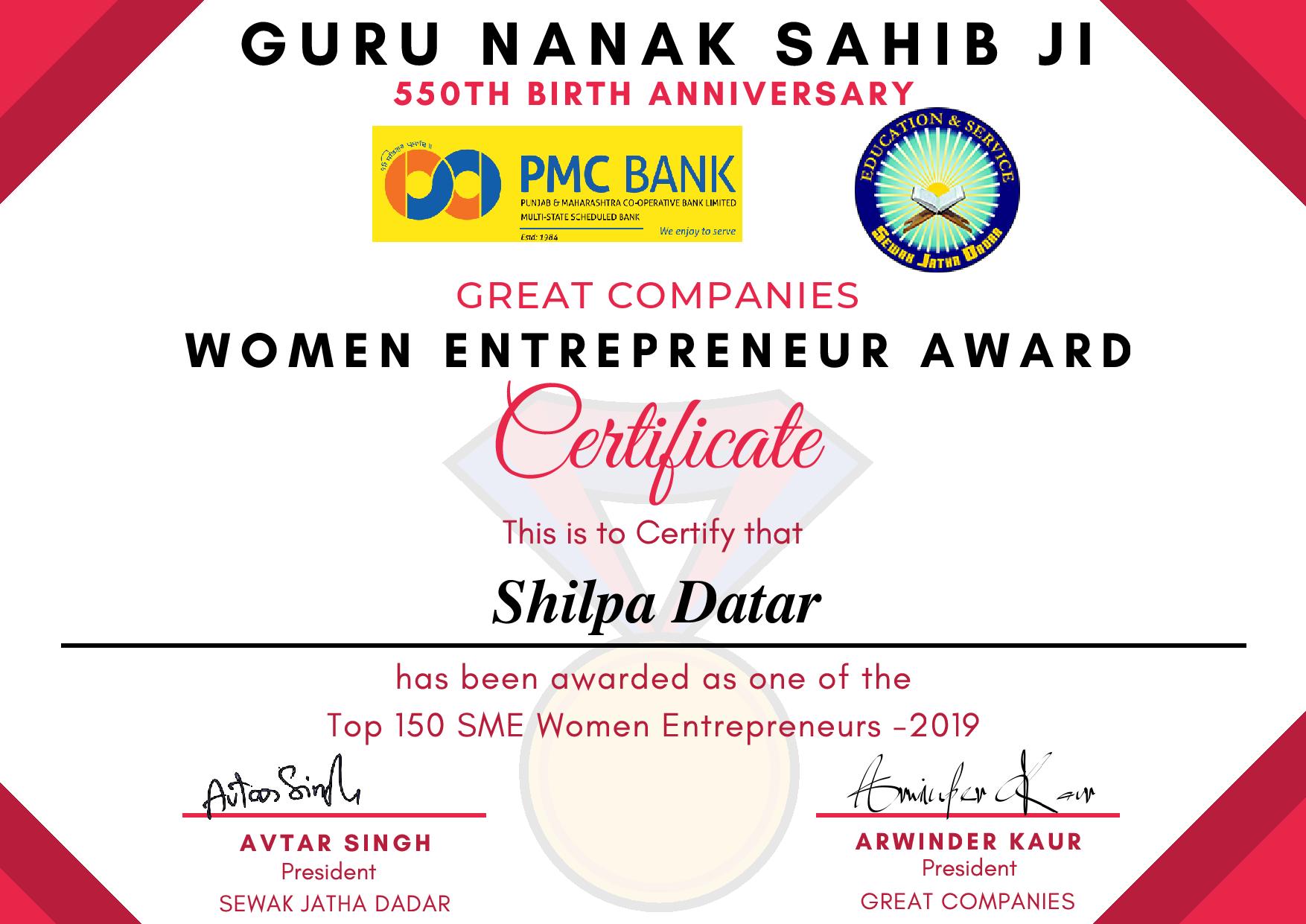 Continuing from yesterday's discussion about awards received for Swayam's path breaking work in the area of psychometric Personality assessment from the Vedic perspective and tradition…
NFED was created for economic sustenance through entrepreneurship, and have been supporting entrepreneurs through their various platforms and activities to foster economic sustenance in our society.
Dr. Shilpa Datar is the recipient of "Senior Woman Entrepreneur Award" from National Foundation of Entrepreneurship Development, Coimbatore, in Nov. 2014. The trip to Coimbatore to receive it was momentous to say the least!
The value they saw in Swayam and the struggle to bring Vedic psychometric assessments into the mainstream makes us indebted to them, as it has benefited us greatly and continues to do so! A big Thank You to Dr. Ganesan of NFED and the entire jury and team there!
Another one that makes us proud is the Guru Nanak Sahib Ji 550th Birth Anniversary Celebration's one as "Top 150 SME Women Entrepreneurs-2019". We at Swayam feel truly blessed with such recognition of our endeavour and services!
Visit https://analytics.swayam.life/ for more information.