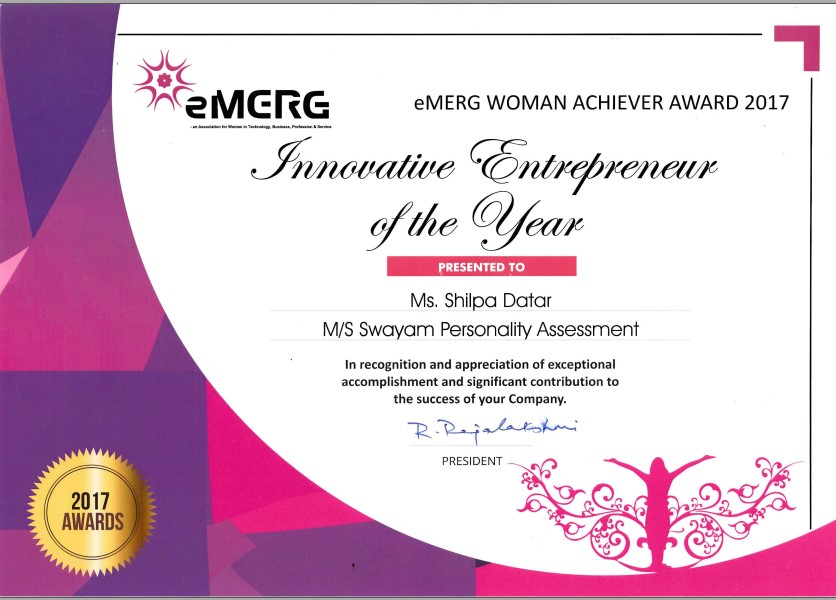 Another acknowledgement of our work was that received from eMERG for bringing out the knowledge and wisdom of the Vedas and combining it with modern analytical frameworks and technology to offer time tested, enduring and relevant solutions in the area of Career Guidance for students in High School grades as well as for scientifically validated solutions for HR professionals during recruitment, reorganization of existing human potential for enhanced outputs, identifying leadership qualities and traits amongst personnel to promote them to higher roles and for coaching and trainings.
Dr. Shilpa Datar received the "Innovative Entrepreneur of the year 2017" award from eMERG, Bangalore, in Sept. 2017.
eMERG. eMERG, which stands for the Engineering Manufacturer Entrepreneurs Resource Group, is the brainchild of a group of enterprising business women and was founded in 2006 in Bangalore.
Visit https://analytics.swayam.life/ for more information.