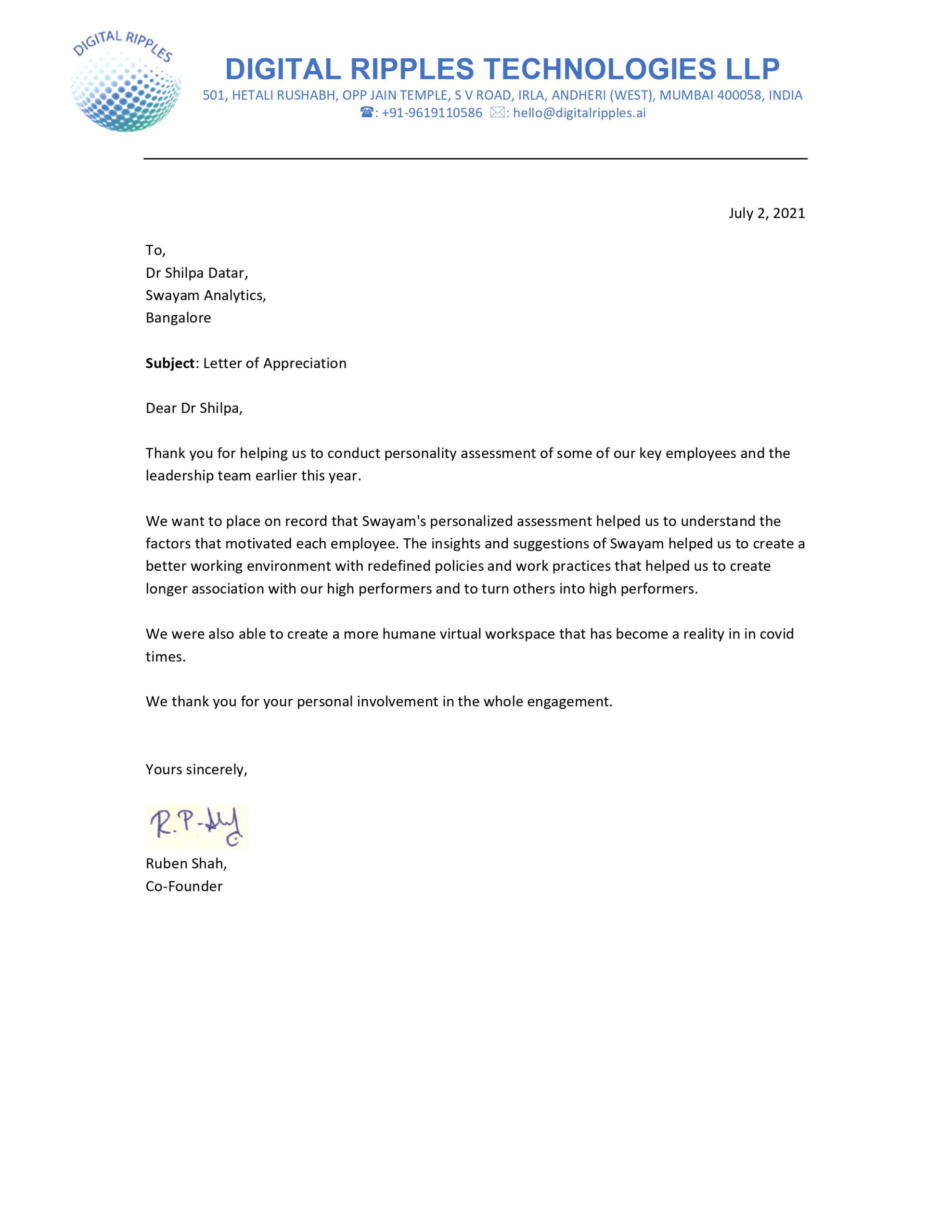 The Digital Ripples Technologies LLP, Mumbai had thanked enough for helping them conduct the Personality Assessment for some of their key employees and the leadership team.
Dr.Shilpa has immensely put her hard work on the assessment for the employees and benefit the company by creating a better working environment with will make them high performers.
"We were also able to create a more humane virtual workspace that has become a reality in the Covid time," says Ruben Shah, the Co-Founder.