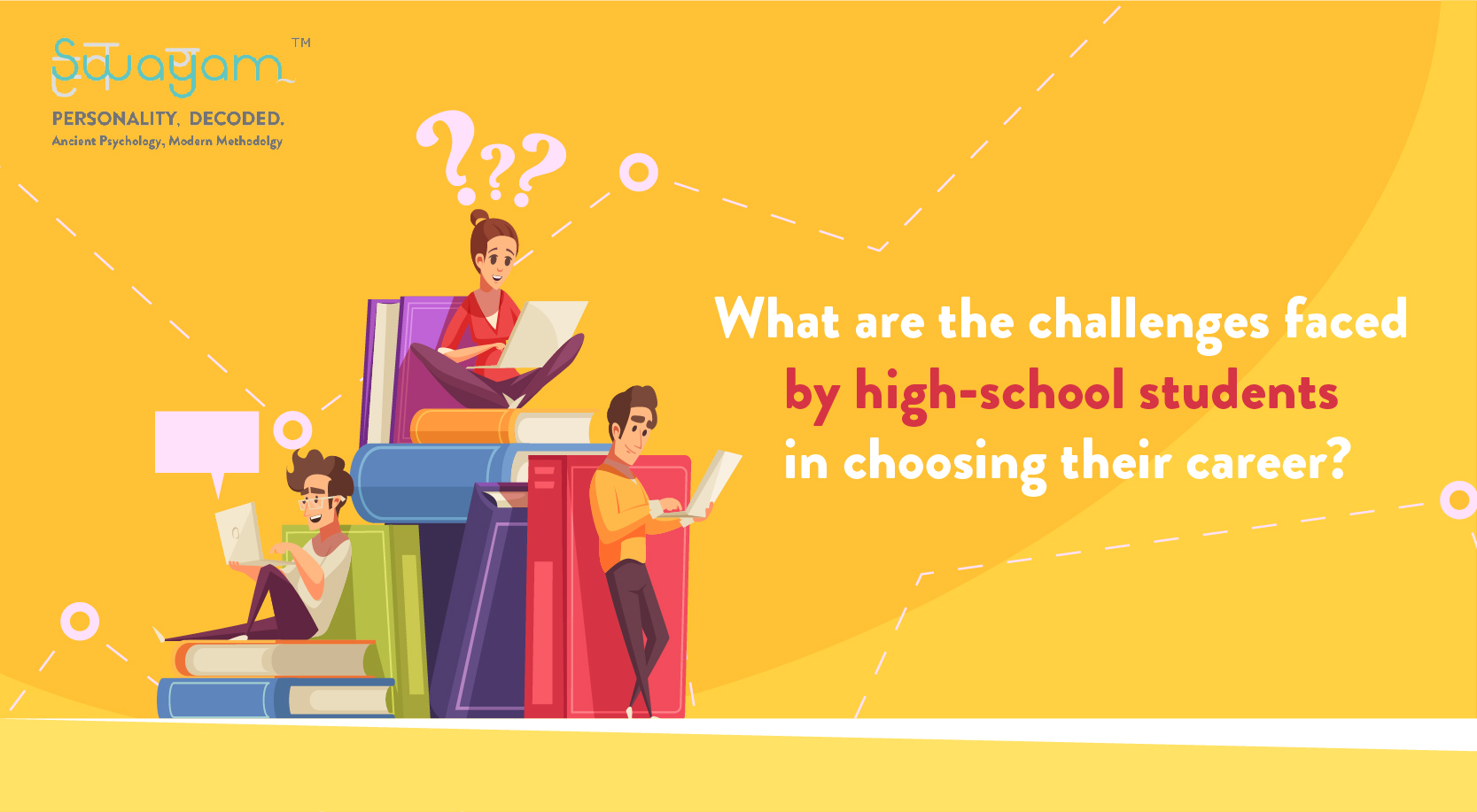 It might not be easy to choose the right career nowadays, especially for recent high school students. Choosing a career based on income is not always the greatest decision for one simple reason: the highest-paying job does not necessarily mean that it is the healthiest. An individual's first professional decision is made at a very early age. If a person is not mature enough to look ahead and make a well-informed decision, choosing what to do with their lives is never simple. Sometimes, students choose a career decision they regret afterwards and can't do anything about it.
In short, several challenges are faced by high school students when choosing their career paths.
What are the challenges faced by high school students?
We all are familiar with the words from our society that high school is the decisive class of a career. But why so? This is because it is the foundation of a career and gives the right path to a student. But several factors affect the right choice, and it might be the intrinsic or extrinsic factors. So let's discuss them one by one.
1. Indecisive nature: The major hurdle in choosing the right career choice is the student's personality trait. They sometimes don't have psychological stability and thus fail to make the right choice for themselves. Hence, they end up taking certain subjects which might not suit their mindset and then suffer a lot. It might occur due to the lack of self-confidence in their skills too.
2. Family and peer pressure: Many of the students are influenced by the careers of their peers and classmates and their parents' wishes. It is extremely typical for students to feel this type of strain. Students have a feeling that their parents or friends know what is best for them. Sometimes parents urge their parents to become doctors or engineers. As a result of attempting to keep up with peers or make parents pleased, students can wind up with the incorrect profession.
3. Big salaries, Overseas Job: Students often choose careers depending on how well they would pay or get a foreign job. There can't be more illogical reasoning to pick a career than this one! Think a big salary or an overseas job is the secret to a students' career success or satisfaction? It is not right because a student must believe and focus on their foundation more rather than the fancy options around.
4. Lack of proper counselling: As much as there is information on the internet about numerous job possibilities for students, it is of a more general nature than the actual information. As a reason, every student needs personalized counselling as they have a different mindset and skills. Only a small number of mentors, websites, or job centres pay attention to this issue.
So in all the challenges mentioned above, one thing that comes out to be common is that a student is not mature enough to make their decision. A student needs to look at their strengths and skills before making any decision. But many fail to do so. Thus, it is important to study the psychology of a student, and psychometric tests help in finding that.
In particular, these psychometric tests are useful for high school students who are in the process of choosing a professional path. In these assessments, students may learn more about their abilities and talents that can benefit them while seeking career advice and professional counselling. The tests ask questions about a student's personality and growth. These include questions on aptitude, reasoning, skill, sort of situation scenarios, and more. When it comes to achieving an objective result, psychometric tests are quite helpful in this regard.
No personal bias is involved in these outcomes, and thus a student can make their unbiased decisions.